1 week before HPE Discover. Find here a list of reasons why you should join me to this great event from the new Hewlett Packard Enterprise. This is for me some kind of my agenda, things that I should not forget. Because once you arrive there it doesn't stop until you get on the plane again. And no it is not only gambling machines…
Explore the Transformation Zone

The place to be is the Transformation Zone. One big exhibit zone where you can find all HPE products. You can interact with experts and peers and learn more about Hewlett Packard Enterprise's most innovative solutions and technologies. See and touch the latest products and solutions while speaking with the engineers and architects who created them.
For me I will focus of course on servers, storage, Synergy, OneView, Converged Systems and so much more… 2,5 days us actually too short…
FYI the picture is a 180° view of the Discovery Zone at HPE Discover in Londen in December 2015… Of course everything is bigger in the States…
Expand your network and grow relationships
The most important for me is come in contact with all HPE people, going from engineers, developers, presales, product managers, marketing people… Everyone is there! And since this is the 7th time I go there yes you start to know people… Use your network!
Also don't forget the social media… Plenty of bloggers got invited again so check them out on Twitter (#HPEdiscover) and other popular media.
I wont make it to the top10 this year since I will be teaching 4 days of storage…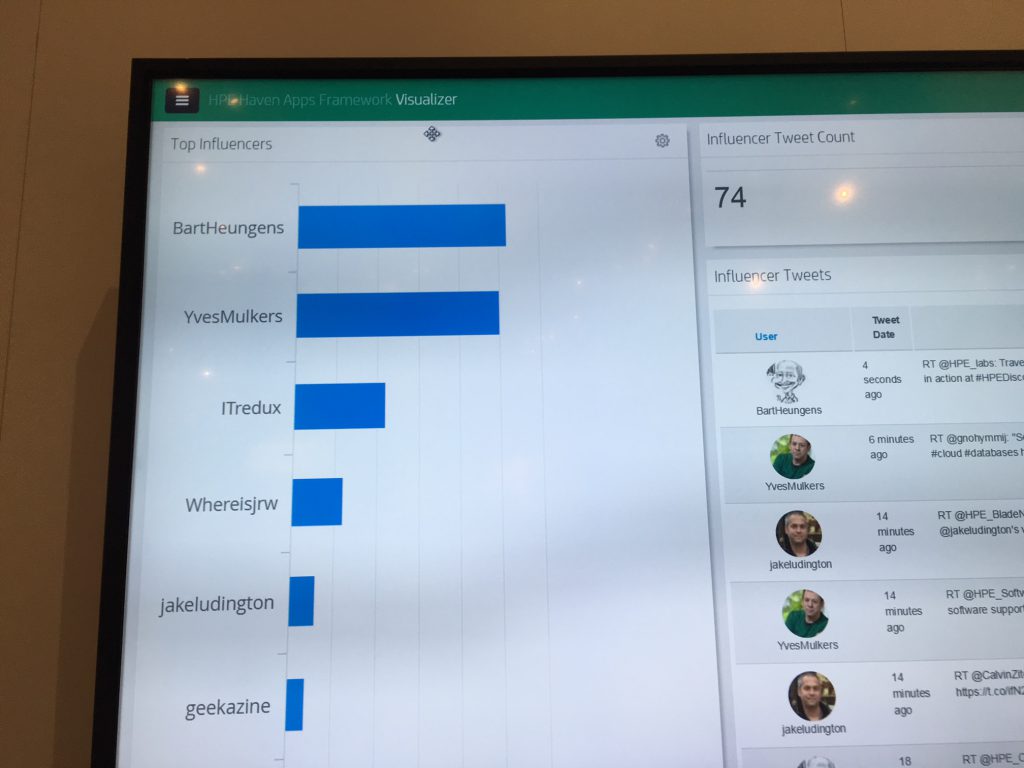 Training
Get free training… For free! You can register for almost all cool classes from HPE on server, storage and networking… There is also the first class scheduled on the new Synergy and OneView 3.0…
I will be teaching twice the Master ASE Storage class preparing for the HPE0-J79 exam… Did I say it is for free?
For a list of all training's scheduled check out this link.
Certification
And if you follow training you can instantly pass the appropriate exams… For free! My list is already prepared… I want to become Synergy certified, upgrade my OneView exam and try the new Master ASE server exam… Being on a plane so long is a good place to study… 😉
And once you are certified go hang out in the Certified Room and meet fellow people who passed the same exams as you… Every year there is also a Master ASE evening with lots of good food and drinks… Another reason to become Master ASE…
Check out the partner boots
Plenty of partners in the Transformation Zone… This is were a met great companies like Antemeta with their great tool 3PAR Vision, or MagicFlex, and Veeam, VMware, Microsfot, and so on…
There you get the real picture on how they partner with HPE.
Learn Synergy and OneView in the LiveLabs
In the Transformation Zone are LiveLabs installed where you can go to get started with OneView 3.0 and Synergy… Just ask one of the guys and see how easy it is to deploy a Synergy platform…
Hands-on labs
Downstairs near the training rooms you will find a lot of Hands-on labs on almost all cool product today in the HPE portfolio. Deploy OneView, learn everything on HPE Networking or try the 3PAR labs… Don't forget to register, they are quite popular and often fully booked.
The Machine
Every time I go check out the latest innovations from Te Machine… If you don't know what it is check out my article on The Machine that I wrote some time ago… And it is always an honour to meet up with Sarah Anthony again… 😉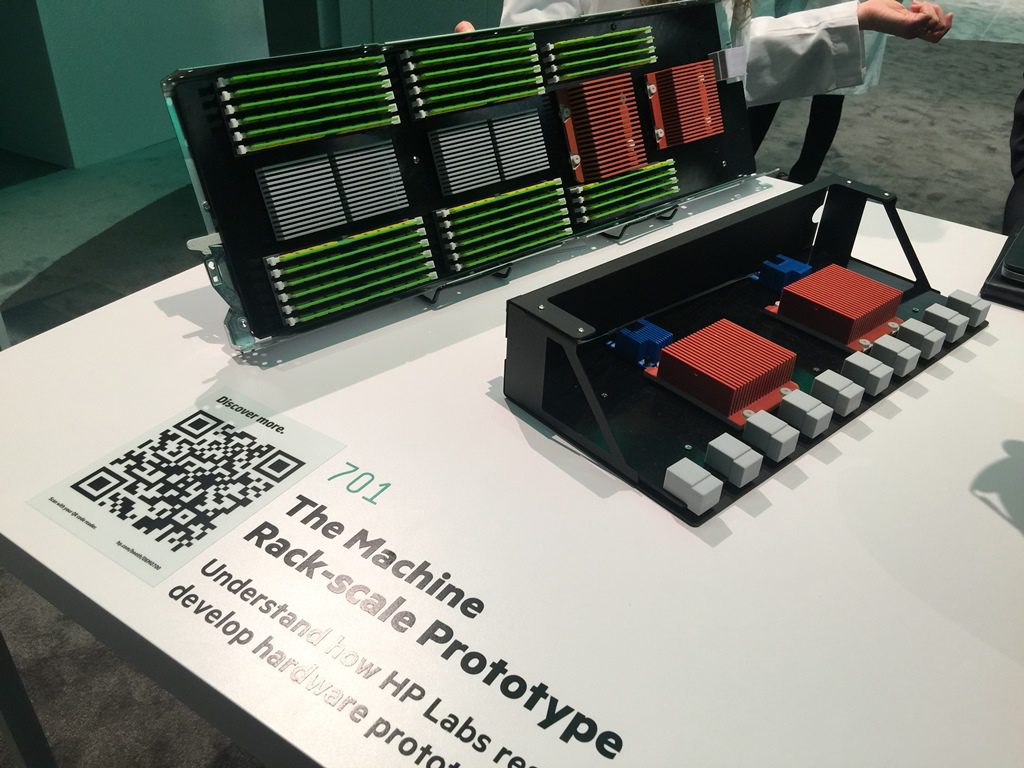 Take a sneak peek of tomorrow's technologies
One thing I cannot write about is the NDA room where you can go check in exlusive preview (with a CDA signed!) all new HPE products and solutions that will be released later this year or even further away…
Vegas!!
At the end, you are in Vegas… So check out the Strip, all this gigantic hotels, shopping malls, shows, whatever… You need something, probably you will find it in Vegas…
I am not gonna give you a list of things to see in Vegas, plenty of websites did this for me already, if you want my personal advice come see me over there and I'll let you know… 😉
Viva Las Vegas!
Be social and share!