While I was running around at HP Discover in Las Vegas capturing all the exciting new stuff in my interest zone, I saw also the booth of HP Labs…
This team is currently busy (and will be for a while) developing The Machine…
This is a huge project of exciting new technologies about photonics, memristors and other cool stuff that will be used in the computer of the future.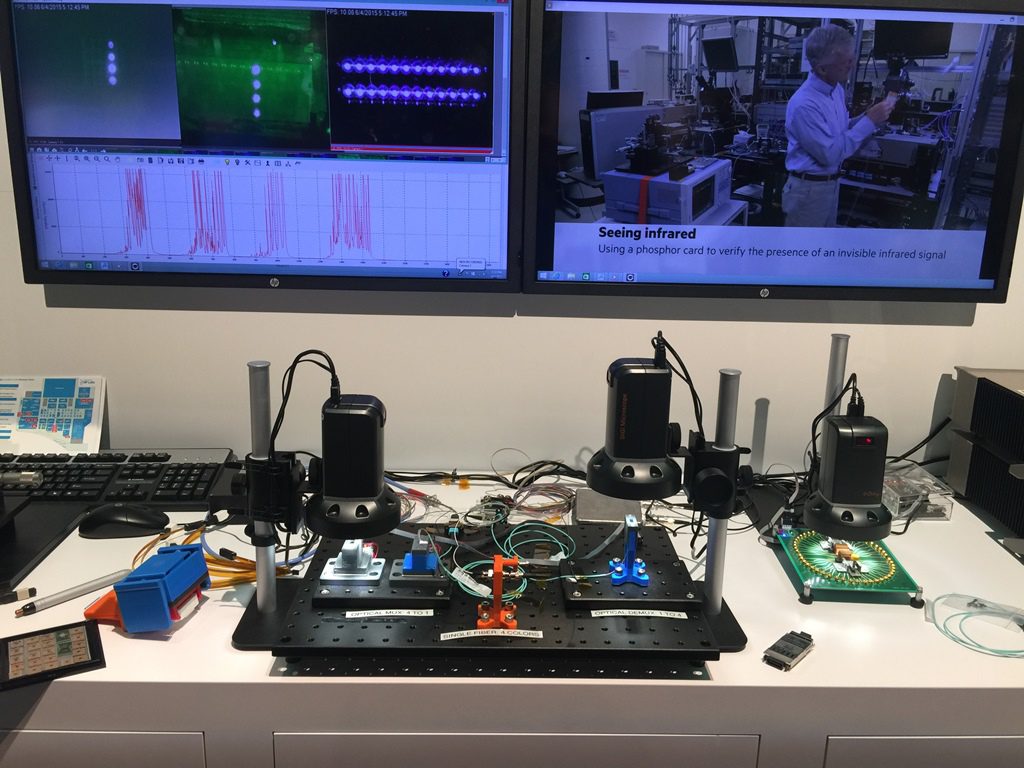 One of the cool technologies you could see at the booth was optical wiring innovations being 12 strings of 100Gb in a little wire not thicker than a toothpick. This type of wiring was used to direct connect an ASIC to another component that wants to use this ASIC, instead of the currently used copper wiring on a PCB.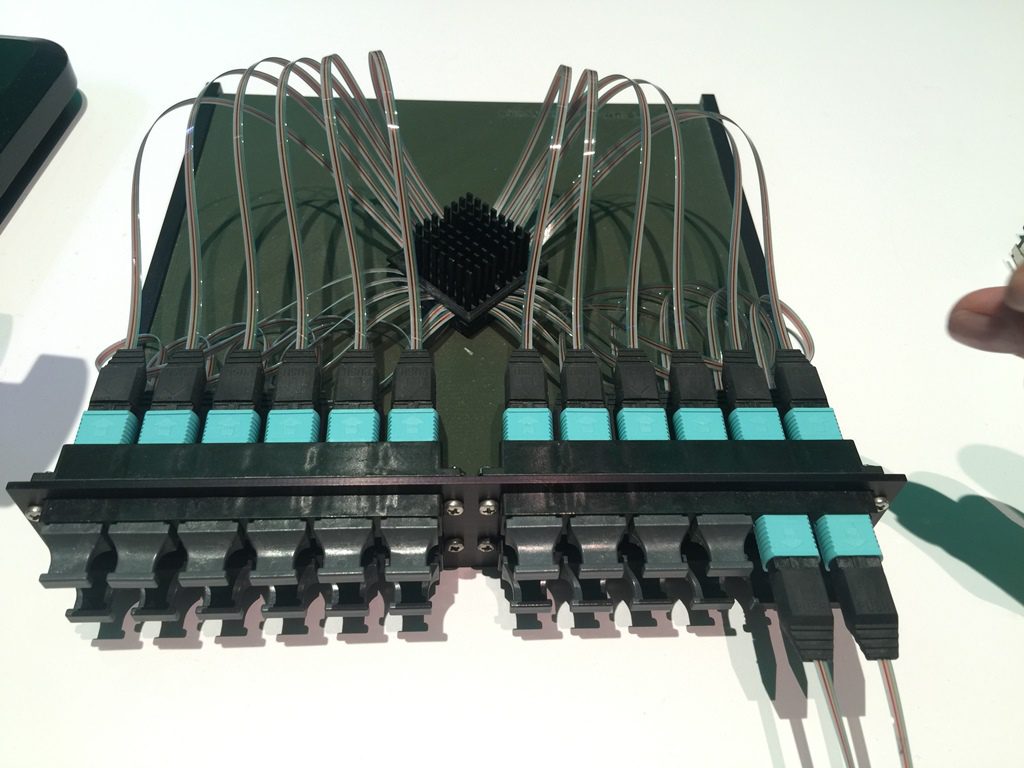 Watch the picture below. The bottom enclosure holds 80 x 10Gb being 800Gb, the new enclosures above have a single little 'new fibre' cable having 3 times more bandwidth! You barely see the cable…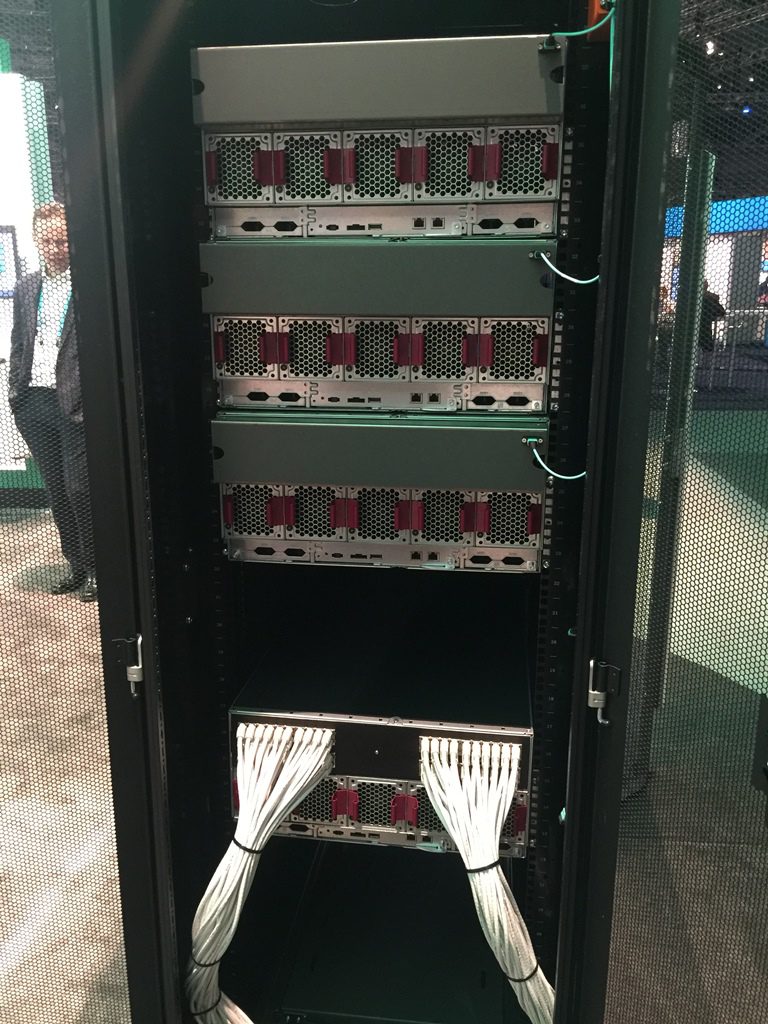 Exciting technologies are coming that's for sure. And HP Labs is quite far with it…
The funny story is that, when I was listening to these exciting innovations of what will become the Machine, I was thinking about that lady who was explaining all the challenges of building it. Then I knew: I have seen her before somewhere!
When I teach the HP Server classes, I explain why the Proliant server is not just a server as many others, that there is a lot of unique innovations in there. Sea of Sensors (currently even in 3D) is one of them.
To explain Sea of Sensors I point out to an HP video on Youtube where thermal engineer Sarah Anthony tells quite technically but in a very understandable language all the reasons why Sea of Sensors are so important in any Proliant server. Check out the video, even today it is still fascinating technology, the video is already a few years old but still applicable. Well Sarah is now busy with the thermal design (and many other things I assume) of The Machine…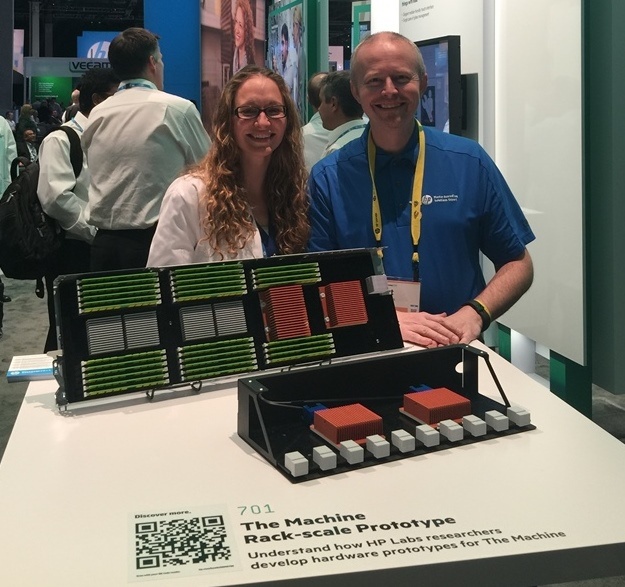 Now I know that The Machine thermal design is built on the foundations of our beloved Proliant server and by very talented people, I know it is in good hands… It was a pleasure meeting you Sarah!
Be social and share!