Presented at HP Discover:
HP Virtual Connect Direct-attach Fibre Channel Storage for 3PAR allows you to flatten SAN infrastructure and connect directly from HP Virtual Connect FlexFabric modules to HP 3PAR storage.
When you eliminate all of those Fibre Channel switches and cables, you can reduce infrastructure costs by up to 50%. Designed for virtual and cloud workloads, this solution enables up to 2.5X faster provisioning compared to competitive offerings.
Resources
Video: HP Virtual Connect Direct-attach Fibre Channel Storage for 3PAR
HP Virtual Connect on hp.com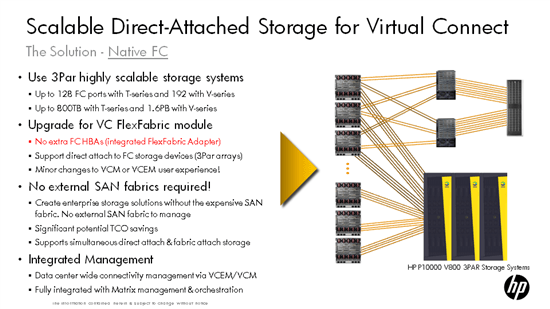 Need more info? U know where to find me…