With the availability of OneView 3.0 on the HPE Software Depot, means as well that it is time to update my own OneView instance controlling my 'home lab'.
2 years ago I wrote a similar article already on the update process of OneView (it was from 1.05 to 1.10). Since then, lots of things has changed so I decided to post an up-to-date procedure going from 2.x to 3.0…
First you have to download the upgrade file from the HPE Software Depot.

Second always create a backup of your current OneView installation. You can do this in the Settings section.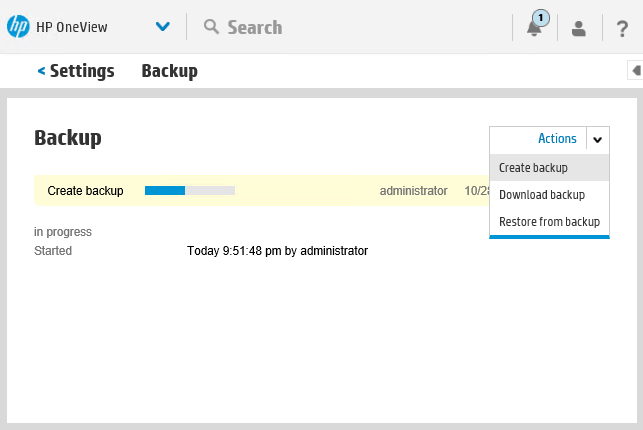 After the backup is created don't forget to download the actual backup file to your PC.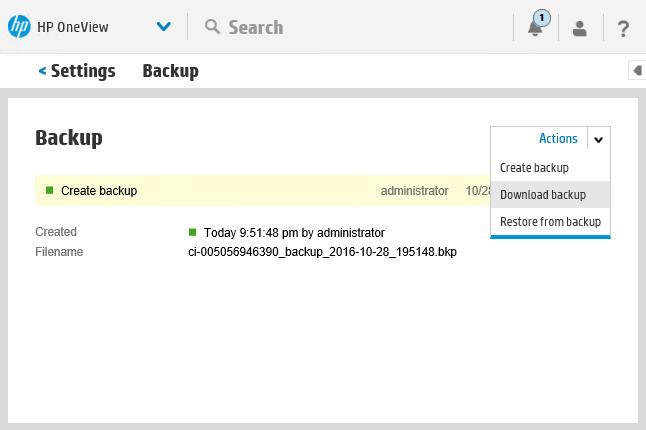 Then it is actually a good moment to start the update process. This can be started under Settings – Appliance.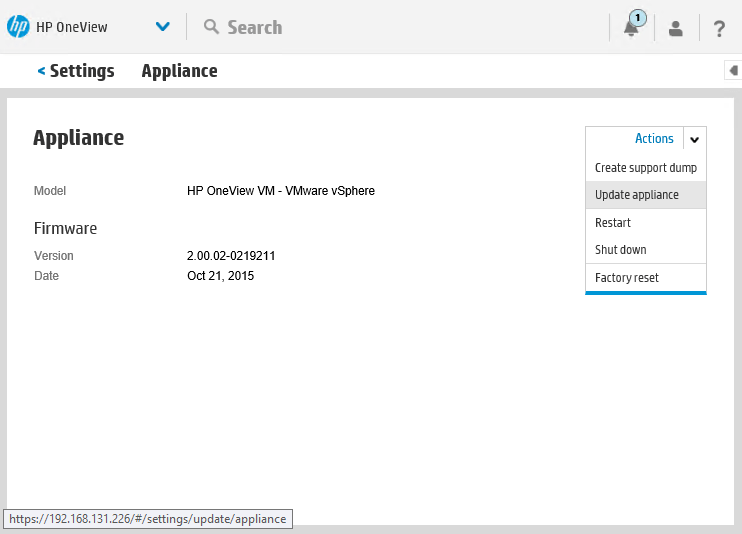 Browse to the previously downloaded BIN file and select "Upload and install".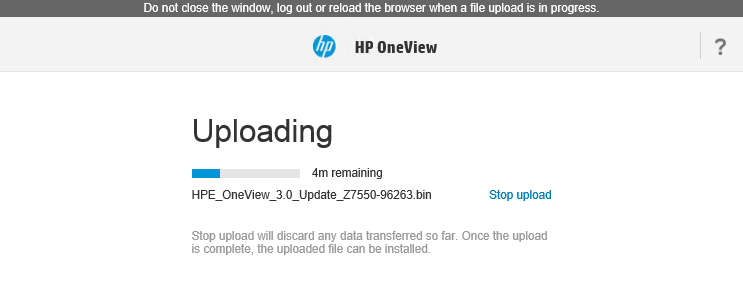 When the file is uploaded and validated, you have the option to start the actual update.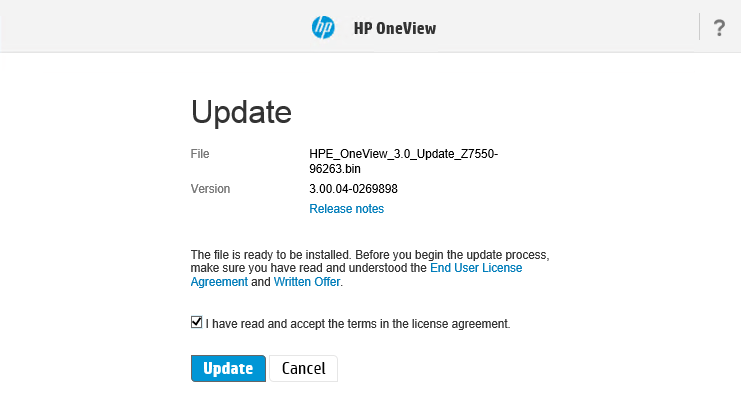 Once the update finishes it will restart the appliance. You see the first difference already at the (new) logon screen.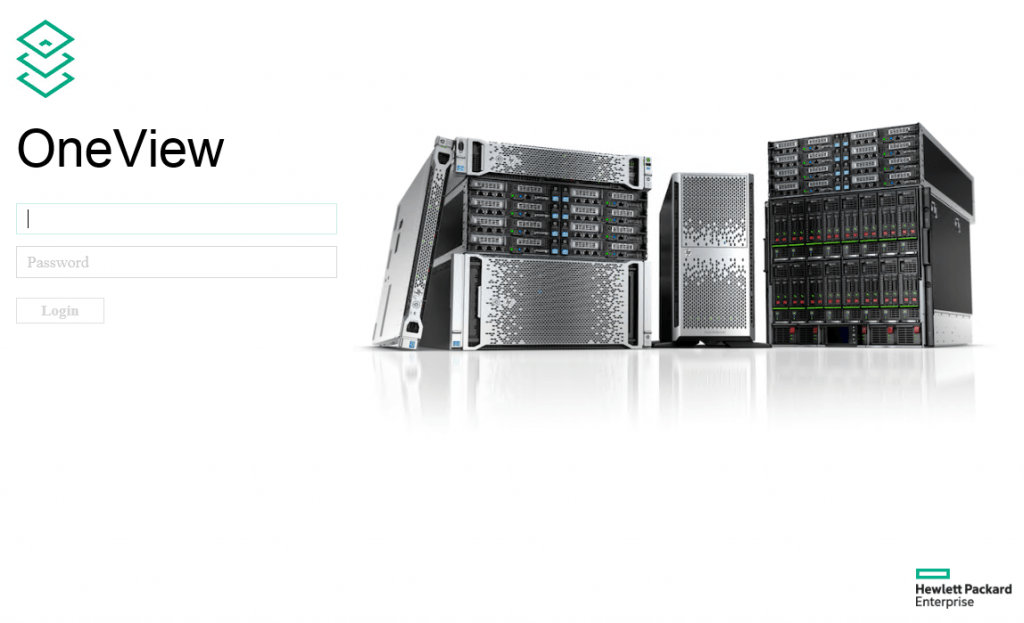 Another confirmation of the successful update can be found in the Activity pane…

After successful login I get this message:

Changing these parameters in the properties of the VM, and a reboot, clears this message.
This ends the upgrade to OneView 3.0.
Be social and share!