All HP 3PAR StoreServ storage arrays are installed in combination with a physical (3PAR 7000 and 10000) or virtual Service Processor (3PAR 7000). This Service Processor  is one of the core components in the installation since it is permanently monitoring the 3PAR StoreServ and does alerting to HP and the customer in case of issues. It provides also remote management functionality to the HP Support team as well.
For my customer I had to deploy a 3PAR 7000 including the VSP for their demo center. In other blog posts I descibe this process as well (coming soon).
In this post I will highlight the update process of the (in my case virtual) Service Processor.
Every update process starts with making a backup of the device to be updated (snapshot) and download the ISO update file from the HP Software Depot.
In this case I will update the Service Processor from the initial 4.2.0 GA-29 version to the latest level (at moment of publishing) Patch 002.
Connect to the Service Processor by navigating with a supported browser to the IP address of the VSP.
In the menu go to SPmaint – SP Control/Status – Update SP Software – Service Processor Update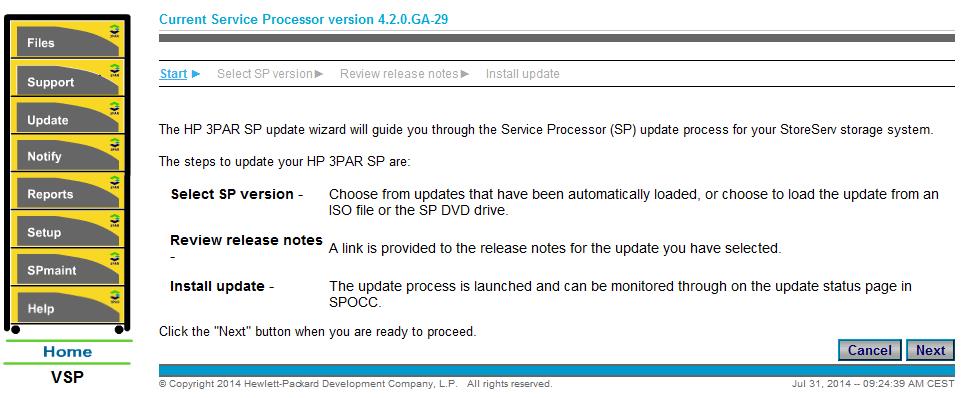 Click Next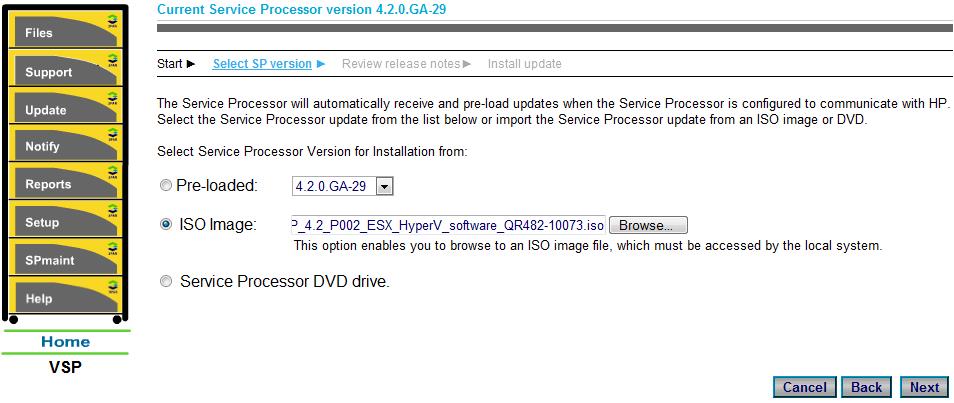 Use the Browse button to select the previously downloaded ISO update file
Click Next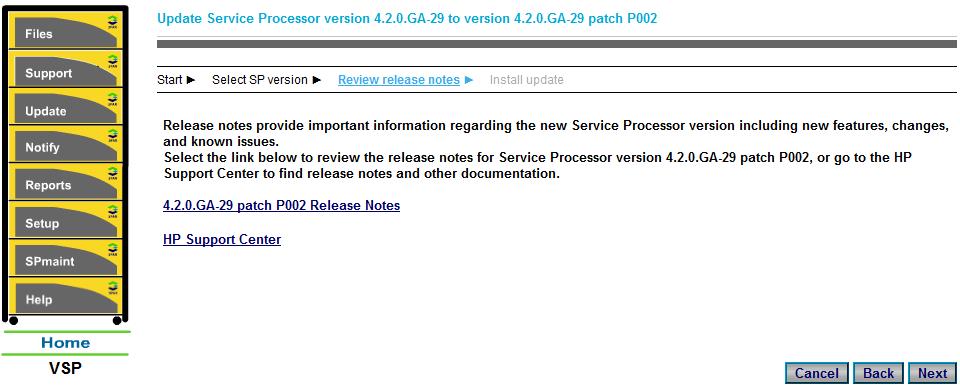 Check the Release Notes
Click Next

Click Install

Check in the VSP Menu under SP Versions – Display SP Version that the updates are effectively installed and active.