Last year I wrote about the MSA 2042 being launched being a flash enabled performance model of the MSA 2040.
Today HPE announced the 5th generation of its entry level storage platform: MSA 2050 and MSA 2052.

So what's new? What do you expect: faster CPU's and double the cache compared to the previous generation enabling 200.000+ IOPS in an entry level low-cost solution.
Feature set remains the same: MSA 2050 is Flash ready while MSA 2052 has by default 2 800GB SSD's making the solution Flash enabled.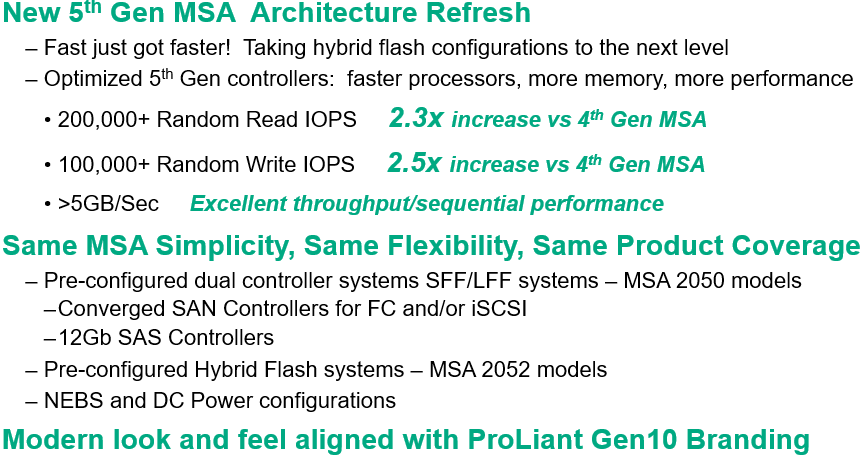 There is also the MSA Advanced Data Services license enabling Thin Provisioning, Wide Striping, Redirect-on-write snapshots, SSD Read cache and Automated Tiering. These services are all active on both 205x models except the Performance tiering on the MSA 2050 which is optional thru a license activation.
My good friend Calvin Zito aka HPEStorageGuy created a ChalkTalk video as well on this announcement.
Be social and share!