HPE announced today the HPE ProLiant DL385 Gen10 server in partnership with AMD, offering up to 50 percent lower cost per virtual machine (VM) than traditional server solutions. The AMD EPYC processor delivers best-in-class capabilities for those customers who want to virtualize their infrastructure.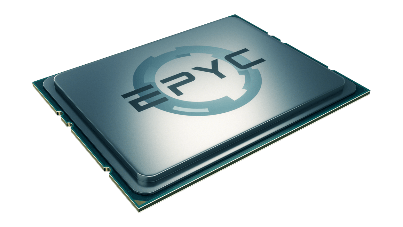 Server virtualization continues to be an essential tool in improving agility in modern IT environments. In fact, 41 percent of new server shipments will be virtualized in 2020 up from 33 percent in 2015. Additionally, enterprises report savings of almost 20 percent from virtualizing their servers2 and are constantly striving to lower the cost of virtualization. The new HPE ProLiant DL385 leverages the AMD EPYC™ System on a Chip (SoC) to enable customers to achieve greater utilization and ROI while delivering unmatched security for virtualized workloads.

The HPE ProLiant DL385 Gen10 delivers unmatched security via the HPE Silicon Root of Trust, a unique link between the HPE Integrated Light Out (iLO) silicon and the iLO firmware to ensure servers do not execute compromised firmware code. The HPE Silicon Root of Trust is connected to the AMD Secure Processor in the AMD EPYC™ SoC so that the AMD Secure Processor can validate the HPE firmware before the server is allowed to boot.
HPE offers the HPE ProLiant DL385 Gen10 with flexible IT consumption models and special financial programs. HPE Flexible Capacity enables customers to pay for IT as it is consumed, managing unpredictable demands and raising utilization levels. Ninety-day deferred payments, 0% financing and trade-in programs make the HPE ProLiant DL385 even more affordable.
This is the third server in the current AMD-based server portfolio: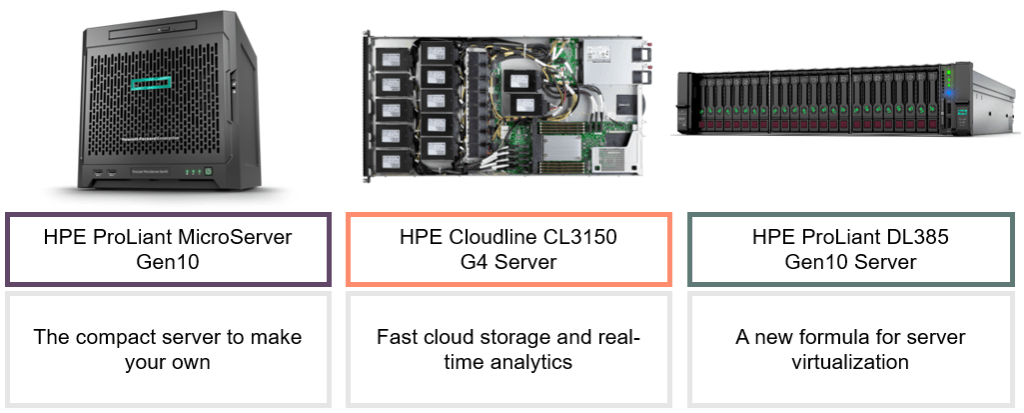 I am curious how the market will pick up this server after all those years of Intel dominance…
Be social and share!