Hyper-converge era is coming up. Most of you following social media will have heard and read (and maybe tried?) solutions from Nutanix or Simplivity or those others out there.
However did you know that HP also has a solution based on proven technologies like HP Proliant servers and VMware VSAN? Coupled with VMware latest VSAN technology, HP Proliant SL2500 scale out chassis can be a very powerful platform to deliver compute/storage/networking in data center.
To show and prove how this is accomplished, HP recently published the latest SL2500 VSAN Reference Architecture white paper.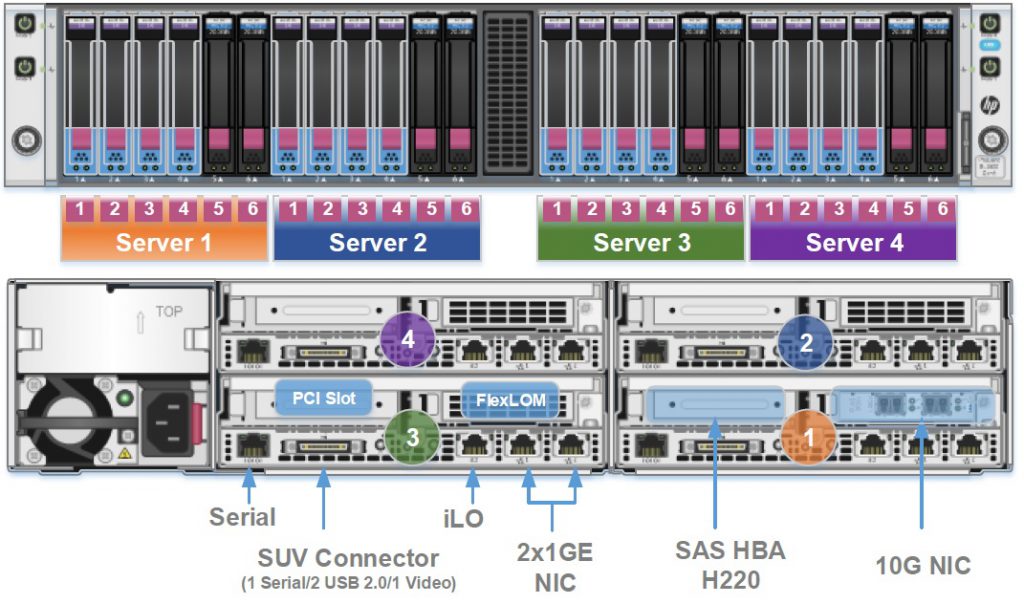 VMware Virtual SAN (VSAN) is the VMware policy-driven storage product designed for vSphere environments that simplifies and streamlines storage provisioning and management.
The HP ProLiant SL2500 provides all the features expected in an enterprise server, with the added benefit of being optimized for efficiency, density and flexibility. The ProLiant SL2500 doubles the density, as compared to standard rack servers, to increase available data center floor space, improve performance while lowering energy consumption.
Running VMware Virtual SAN on HP Proliant SL2500 provides customers the ideal hyper-converged architecture.
This white paper verifies VSAN deployment and performance on HP Proliant SL2500. The paper will help HP customers to deploy VSAN over HP Proliant SL2500, highlight VSAN design general concept and implementation options unique for HP Proliant SL2500 platform.
You can also validate at all time the supported devices from all hardware vendors via the VMware Compatibility Guide which you can find here.
Check out this great white paper here.