First there was the CS240/242-HC for VMware with the 15 minute deployment time, then the CS250-HC for Microsoft Cloud Platform System and VMware, and now there is the next step towards the hyper converged world.
With the launch of the new HPE Hyper Converged 250 we see some interesting options appearing:
Now it is possible to get started with a 2-node configuration instead of 3 and initially even 4 nodes which made the price rather high to get started.
Further there are more hardware a-la carte options like 1Gb and 10Gb, capacity models with all SAS drives, hybrid models with multiple SSD sizes and now also an All-Flash option with 6 x 1,6TB SSD's per node. Further can you choose between 1 x 10-core CPU (new) or 2 x 8 or 12-core CPU's per node.
All systems will be deployed with StoreVirtual VSA 12.5 which means we can use the Quorum Witness functionality for 2-node systems and for remote and branch offices…
2-node configuration
The HC 250 starts now with 2-node configuration and allows for single node expansion.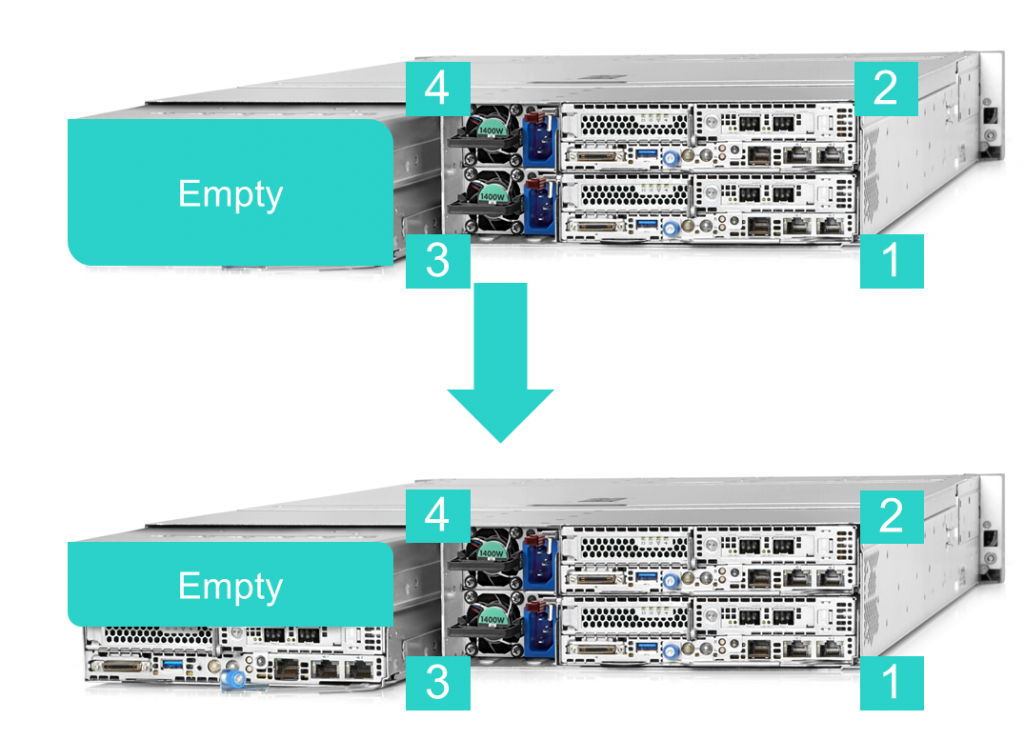 This is an interesting option for smaller companies or companies with remote offices. Now we had to fall back to the good old Proliant DL series and build a similar solution based on StoreVirtual VSA technology. Now the same procedures and management tools can be used to get the same user experience.
Those remote offices can now also benefit from the StoreVirtual 12.5 features like Quorum Witness for automatic and transparent failover in 2-node solutions.
1 single central share can be used by several remote sites, which makes this a low-resource alternative for the FOM aka Failover Manager.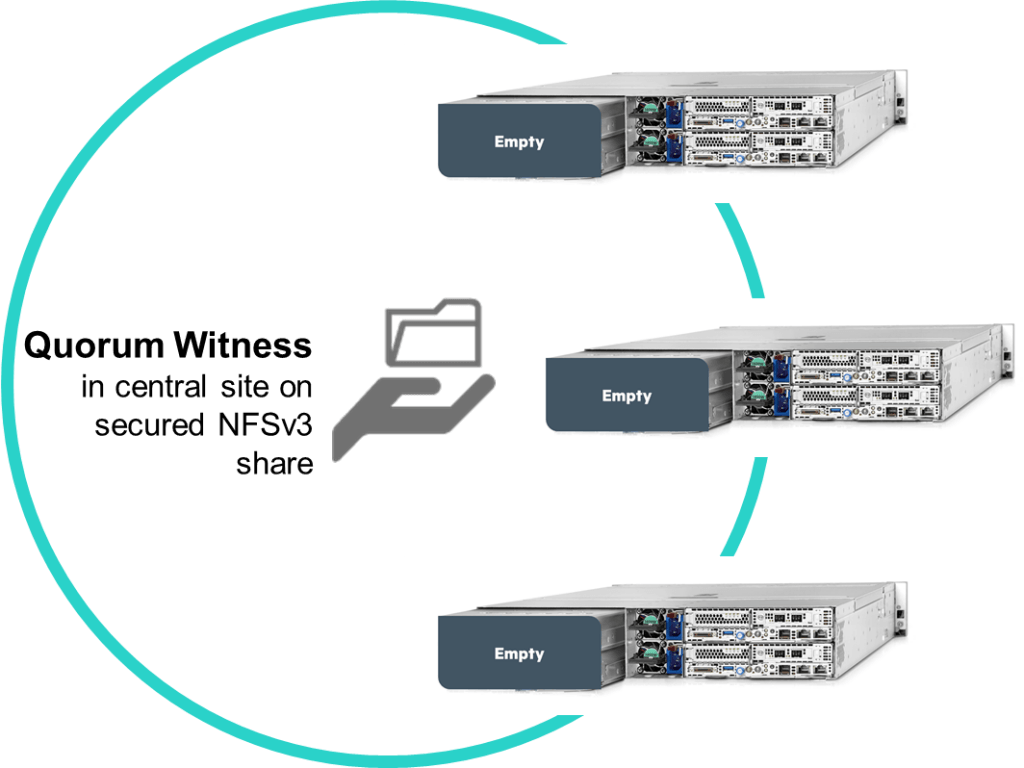 More hardware choices
On hardware level we see more options available on the Apollo 2000 Gen9 platform used.

First you have the choice in the hybrid model to have 2 x 400GB but now also 2 x 800GB SSD's. And now there is also an All Flash option with 6 x 1,6TB SSD's.
Further you have now, besides the existing 2 x 10Gb SFP+ based option also a 4 x 1Gb RJ45 card. Again handy for those remote offices.
Besides the dual 8-core or 12-core CPU option there is also now a single 10-core CPU available.
This gives for an appliance based solution quite some flexibility:

Of course the solution is still deployed with OneView Instant-On in 15 minutes, and management is done through vCenter with the pre-installed OneView4vCenter plugin…
And there is even more to come… Keep following my blog, cool times ahead!
Be social and share!