Call out to all my students in the past, and people who are interested in becoming HPE certified.
HPE MyLearning released on 1 March 2016 the new V2 version of the 3 levels of storage certifications being ATP, ASE and Master ASE.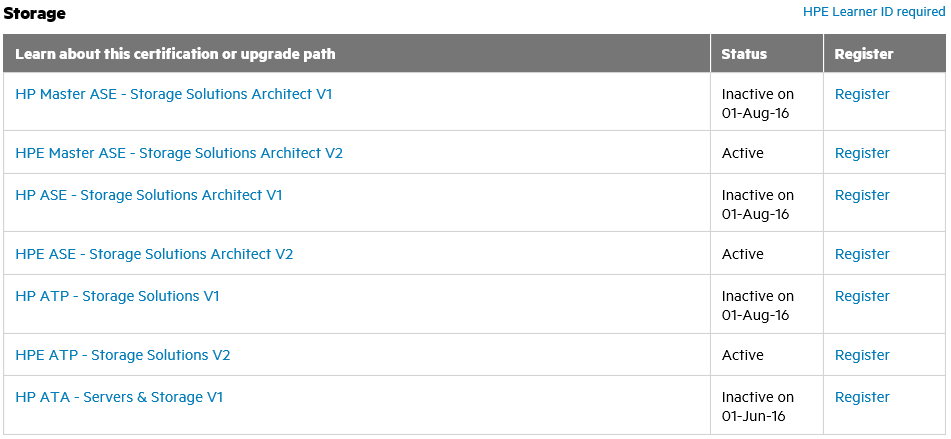 All information on the new certification can be found here: http://www.hpe.com/info/certification
All certified people should log in into the MyLearning portal to register for access to the WBT's and additional learning…
For the certified people there are upgrade exams available. Also HPE created so called Reference Library documents that holds all information important to focus on to get prepared for the upgrade exam.
Remember the V1 exam 3 years ago? I wrote an article about it to set the right expectations since quite some people failed the exam… Since they didn't know about the Reference Library!
Well now HPE learned from this and decided to create 3 Reference Libraries specifically for ATP, ASE and Master ASE's… Go check them out!
First class taught by me is already done (10 new Master ASE V2's!), some other classes are scheduled at LAI in the Netherlands… More to come!
Are your ready to become a Master ASE Storage V2? I am, come join the club!   😉
Be social and share!