HPE Discover is started in London with a lot of announcements. In this article I will wrap up all storage related news. In later articles I will dive deeper in each topic.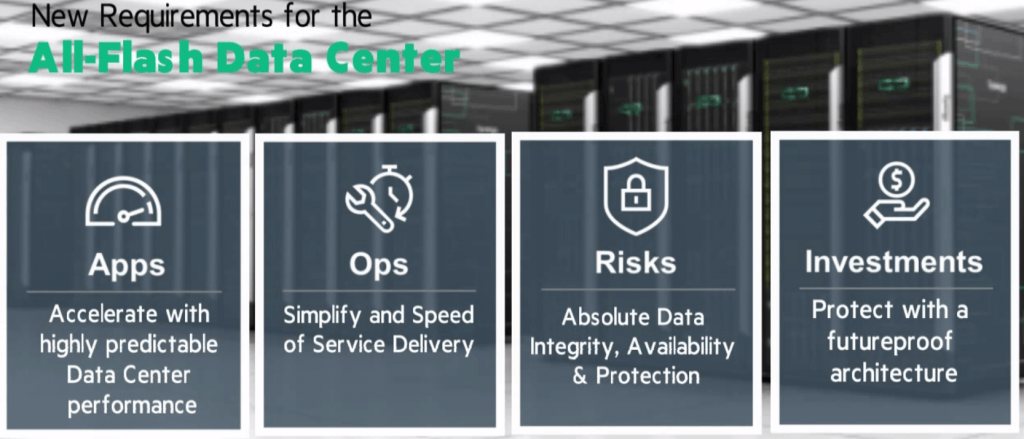 Apps: faster, faster, faster
No new storage products are actually announced, but more optimizations on existing platforms.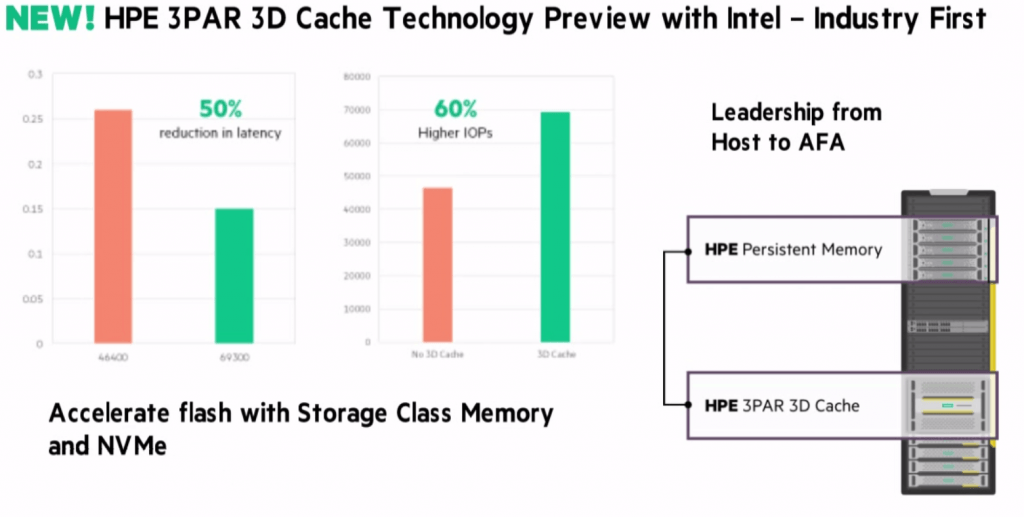 One cool feature is the tech preview of HPE 3PAR 3D Cache technology aka Storage Class Memory. This is planned to be available starting in 20000 models by adding Intel Optane cards (3D X-Point technology) inside the controllers delivering more performance (read: lower latency) compared to traditional SSD NAND Flash storage.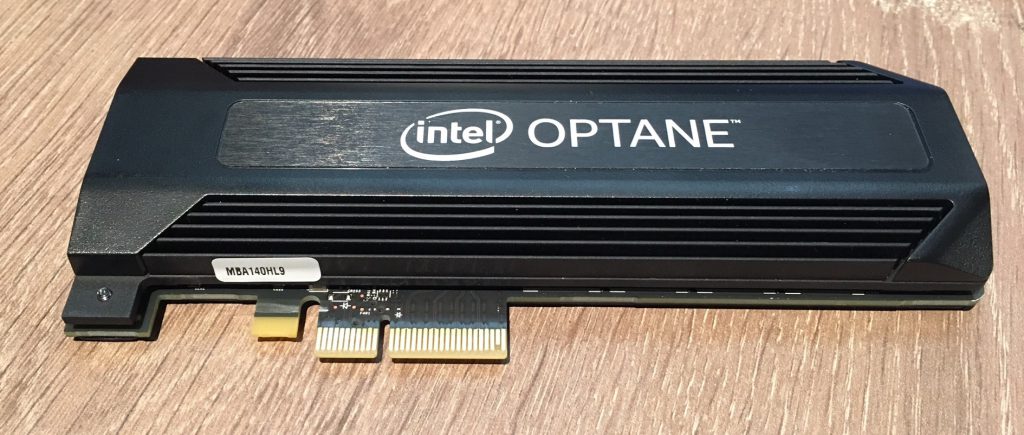 Further is there the next generation HPE StoreFabric Gen6 SAN portfolio with new 32Gb HBA's, switches and directors. More to come soon.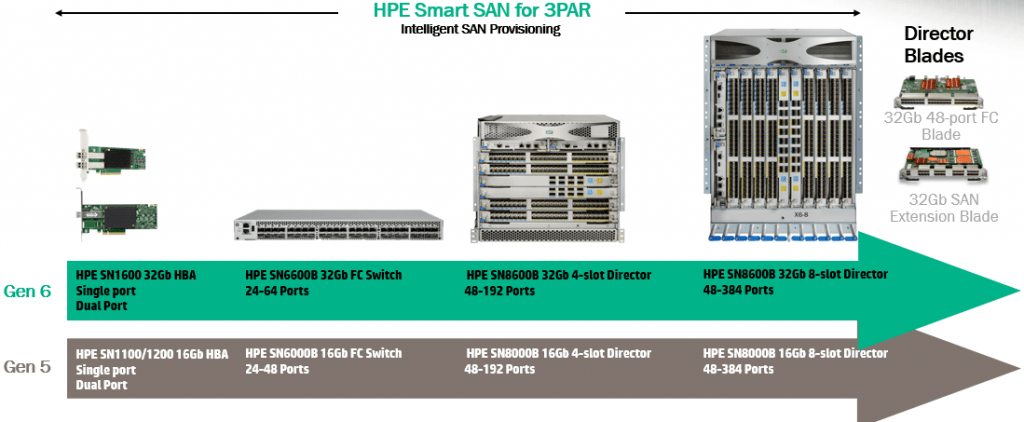 OPS & partnerships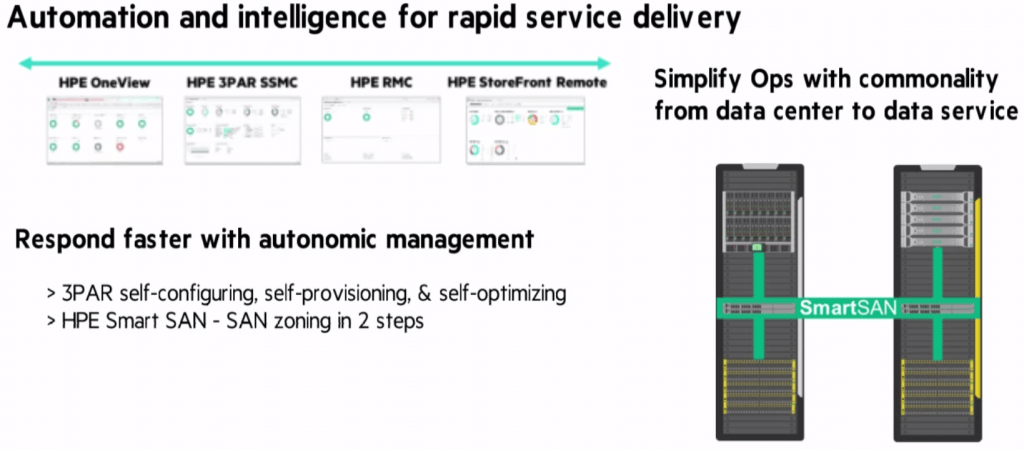 Simplified operations are there with the common-feel tools OneView (for the general infrastructure daya2day management, SSMC for the storage expert, RMC for the data protection expert and StoreFront Remote for cloud-based monitoring.
With SmartSAN evolving also the storage fabric management gets simplified…
HPE and Veeam are partnering even further for resilient All-Flash Data Centers.
Veeam is now also part of the HPE Complete Program and the Ninja Protected Assesments.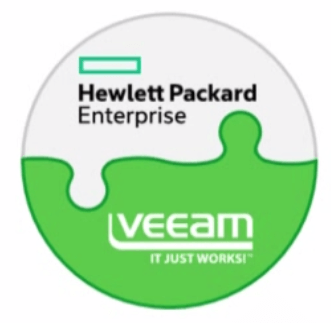 StoreOnce is also first for support on Veeam Instant VM Recovery, and since Veeam 9 there is also StoreOnce deduplication integration.
Further is HPE partnering with a leading SAP HANA integrator to protect their in-memory SAP HANA applications with RMC Recovery Manager Central at scale without impacting application performance.
Investments: lower costs
The big news there is the HPE 3PAR Flash Now Initiative. Starting at just $0.03/GB usable per month for all-flash HPE 3PAR StoreServ Storage and bringing together multiple complementary technology and support elements, HPE 3PAR Flash Now allows customers to benefit from all-flash storage performance, security and control for the data they need to keep on-premises. A cloud-like 3PAR in your own datacenter on pricing level.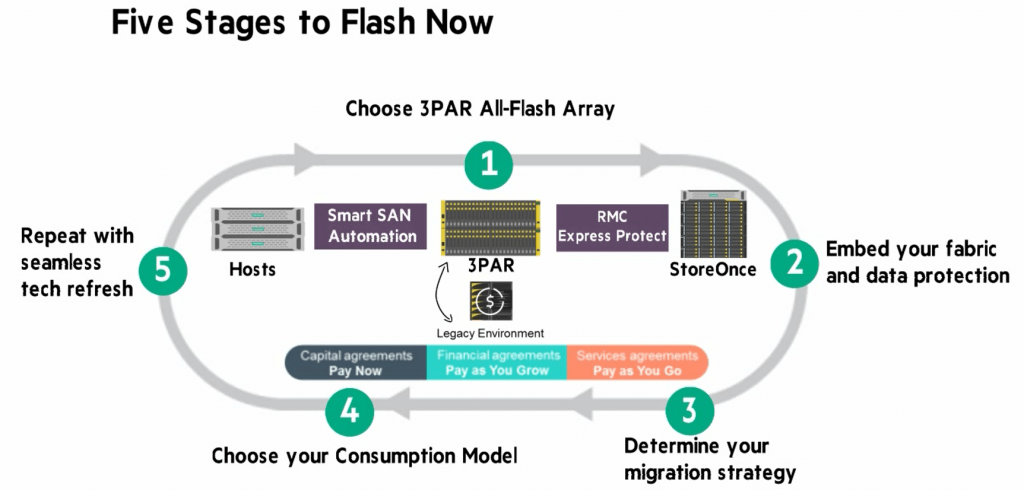 That consumption model got extended now.

Now HPE can help customers with 3PAR storage in both CAPEX and OPEX cases.
You still can buy a 3PAR, or choose for a Pas As You Grow model with some kind of financial agreement, or go for a Pay As You Go model with an HPE Flex Capacity option. You only pay for the space you really use on it.
More information will come later in other articles on this site. You can start as well looking at these great ChalkTalk video's and the ATSB blog from my friend Calvin Zito aka @HPEStorageGuy.
The Next Wave of Flash ChalkTalk
Be social and share!