Saint Nicolas and Santa Claus is coming early this year at HP.
With the launch of the new version 11.0 of the Lefthand OS, we could expect a lot of typical changes like more, faster and so on…
One important difference is at the VSA level. Initially there was only 1 available version with a maximum size of 10TB. This went up now to 50TB. Customer has a choice of 3 versions now, depending of the needed size.
There will be a 4TB, 10TB and 50TB version.
Well actually there will be a 4th version being a 1TB version. Which is for free!
When you buy from now on a select model of HP Proliant server, you will get the 1TB license for free with it. All details will be in the box, go to this website http://www.hp.com/go/unlockVSA  and claim your VSA licenses (coupon code = "unlock1TB"). You can create a SAN cluster up to 3 nodes. Great stuff!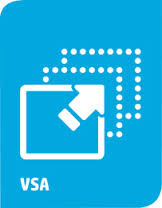 The flexibility of StoreVirtual permits off course in a later time frame to upgrade/extend online to larger clusters and volumes like we know already from the past.
Be aware that, if you want to use the great functionality of Adaptive Optimization (known from 3PAR), you will need a 10 or 50TB license. This is not possible in the 1 and 4TB licenses.
More information on the latest StoreVirtual technology next week from HP Discover in Barcelona! I promise you that there is more to come!