Since a few years now, HP has this platform CloudSystem on the market.
It offers Infrastructure-as-a-service (IaaS) for private and hybrid cloud environments, based on proven technology like HP Proliant and Integrity servers, HP StoreServ (3PAR), HP Networking and the powerfull Matrix Operating Environment software as a foundation. A long list of optional hard- and software exist to make the system complete to the needs of the customer.
Personally one of the strengths in the solution is CloudMaps, which enables rapid and easy delivery of service deployments in your environment. Create your own service really easily, or download the pre-packaged application templates…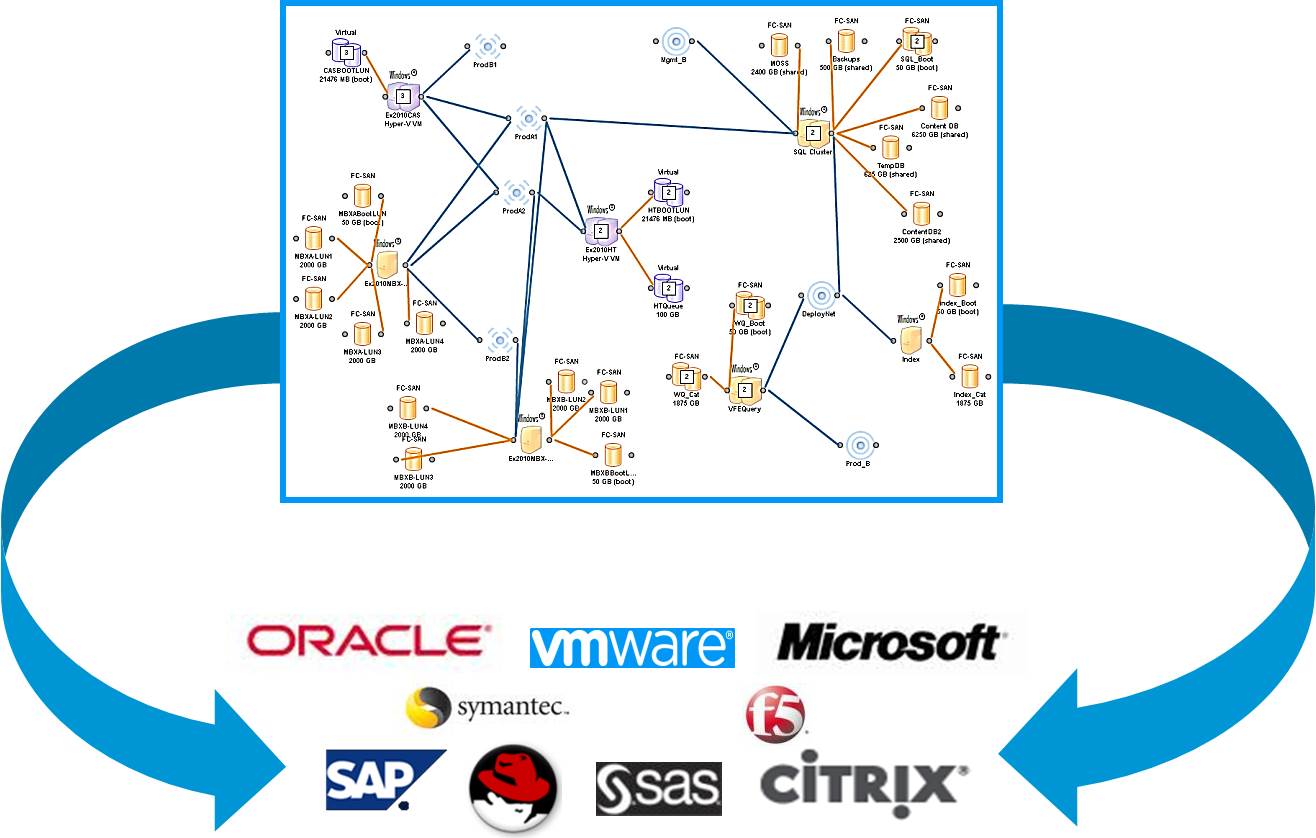 However I notice that a lot of people still think that CloudSystem is only for the large enterprises. Well it is not.
Even the (rather small) Bitcon datacenter uses most of the technology that is used in the CloudSystem… Feel free to ask a demo.
To convince everyone that the CloudSystem is ideal in many customer cases, HP released a TCO calculation tool that will give the customer directly an idea of how many money you can win by changing your existing environment with a CloudSystem based platform.
The TCO calculator uses standard assumptions about the existing environment and enables you to see the impact of the transition to CloudSystem. It compares the cost associated with doing nothing versus moving forward with CloudSystem.
Give it a try: CloudSystem TCO Calculator on www.hp.com/go/matrixtco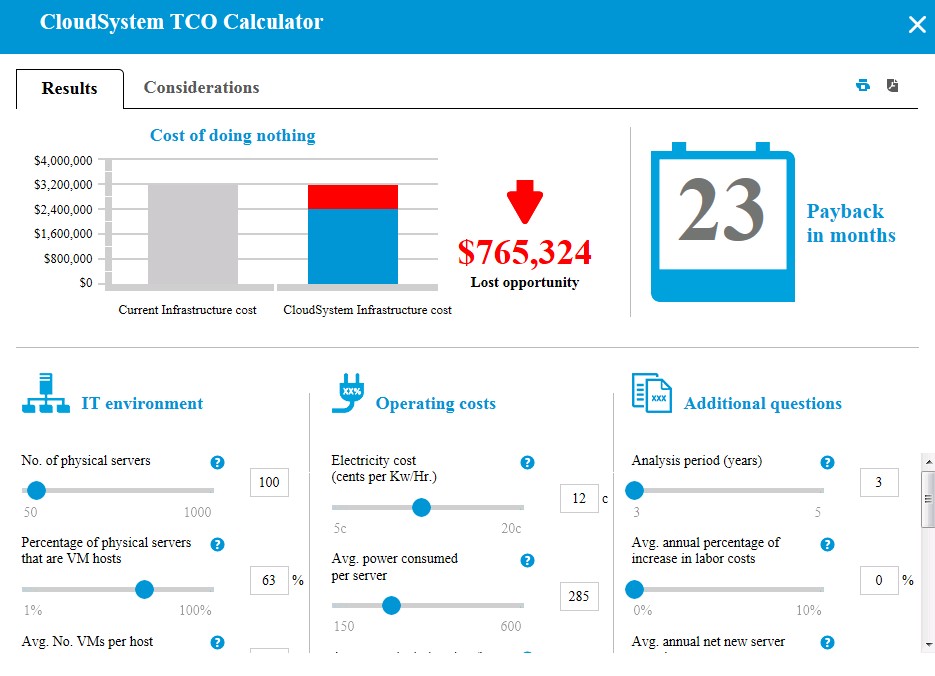 To learn more about HP CloudSystem, visit www.hp.com/go/cloudsystem