One of the nice features of the new StoreVirtual 3200 system is the support for performance tiering to SSD. HPE calls this, similar to 3PAR, Adaptive Optimization. In this article I will describe the process how to enable Adaptive Optimization.
Know that for using this feature you will need the Advanced Data Services license and at least 4 SSD disks. Due to the active/active controller configuration 2 RAID 1 sets will be created. 6 SSD's or more allow RAID5…
Setup
In my SV3200 I have 8 SAS drives configured in 2 RAID5 devices of 4 disks each in 1 Storage Pool. I don't have the AO license activate yet either.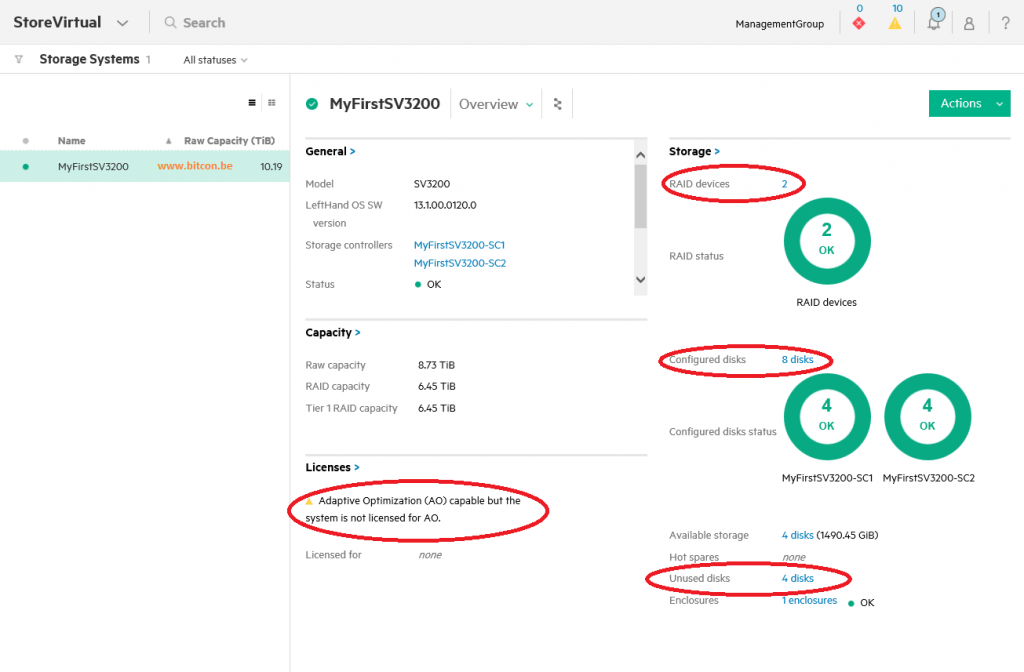 In the Disks section you will notice as well that 4 new disks are added.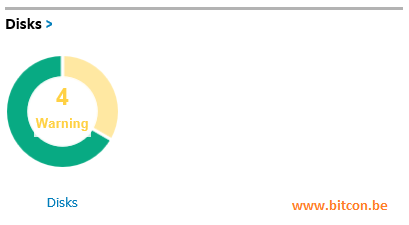 When logging on to the console I notice instantly the 4 new disks displayed in yellow in the Disks donut stating that these 4 drives are uninitialized and so not in use…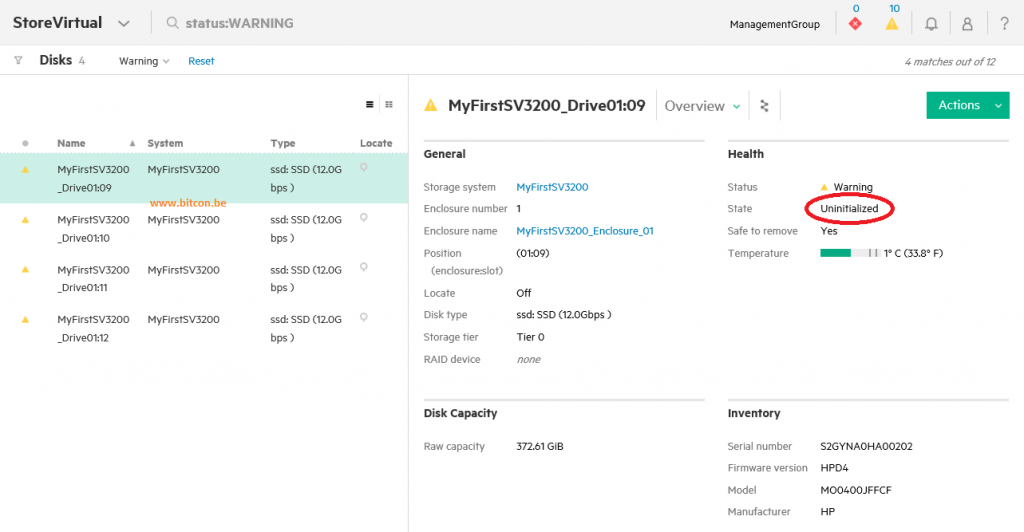 First of all I will need to add the Advanced Data Services license to the system to avoid error messages later in the procedure. This is done through the typical website where you register most of all HPE Servers & Storage licenses: https://myenterpriselicense.hpe.com/
The license is delivered in an envelope with the system and contains an EON Entitlement Order Number.
This number needs to be entered on the Licensing Product Activation page: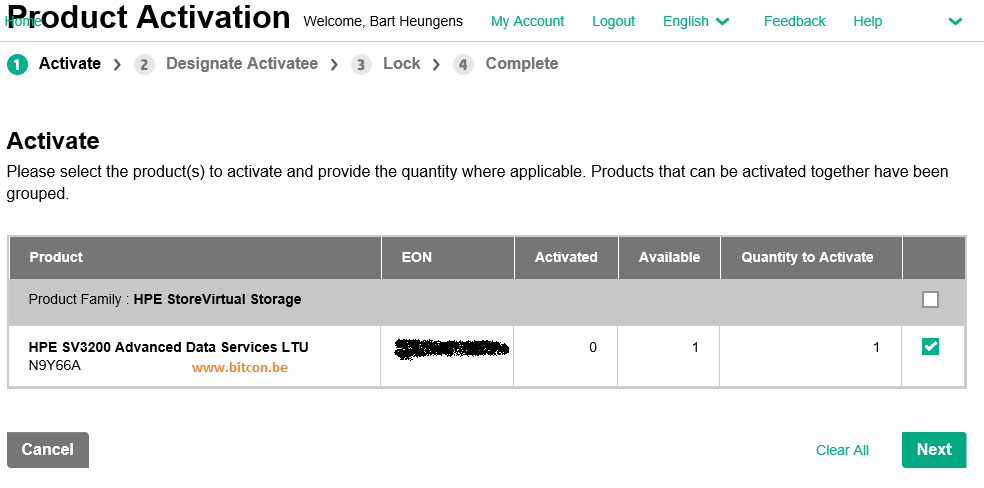 After having validated all your registration information you will obtain the license key that you need to paste in the StoreVirtual Management Console SVMC.

On the Dashboard, you will see the confirmation that all features are activated.
Once the license is added, I can create new RAID devices with the newly added SSD's.
In the Storage Systems window select Add RAID in the Actions button.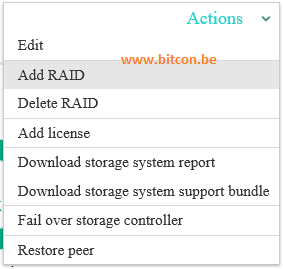 In the window that opens, SVMC will propose a default configuration based on HPE best practices.
Notice the Configure option. Here you can eventually override the HPE proposed configuration and choose another RAID configuration.
Since I only have 4 SSD disks, the only option for me is 2 RAID1 devices for the active/active dual controllers.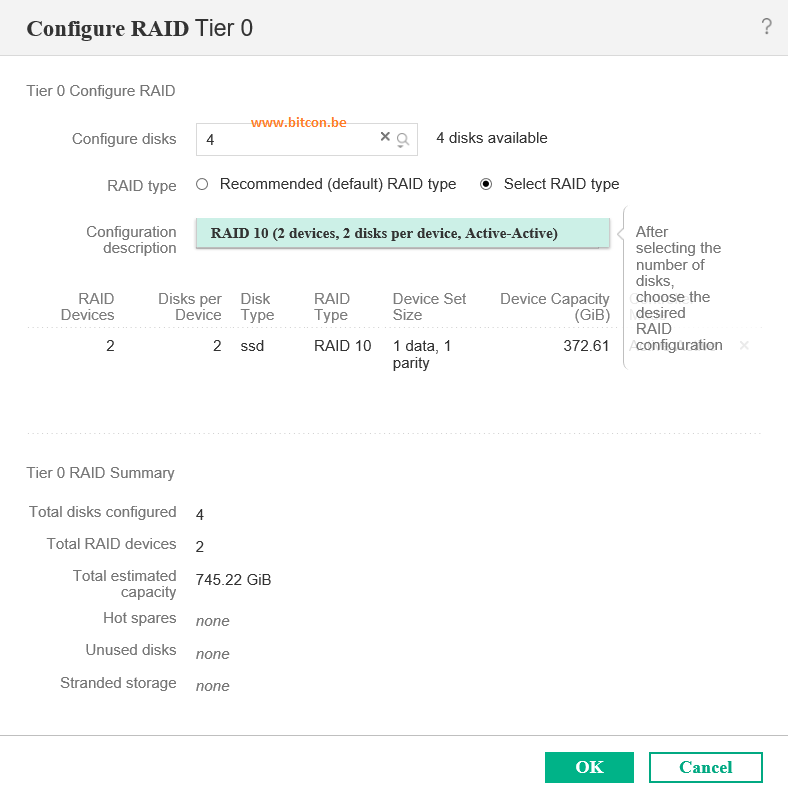 Click OK to start the configuration.


When the configuration task is finished you will see on the Storage screen that there will be 2 newly created RAID devices, and 12 configured disks (8 before).
There are as well 0 available disks to configure.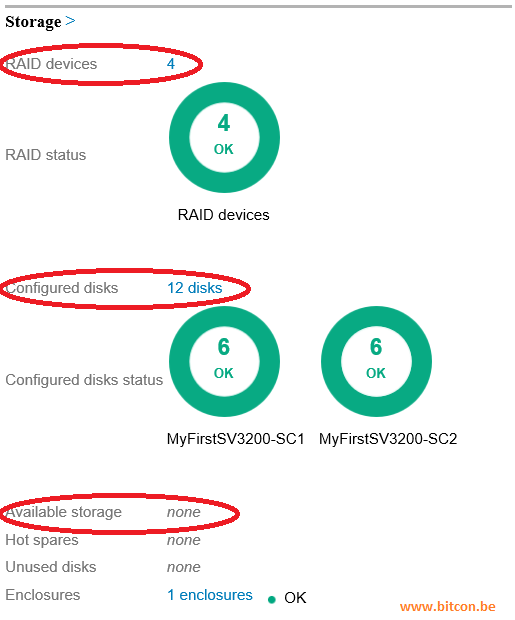 Work is not done yet. Per volume you can now enable Adaptive Optimization. From now on all 'hot data' will be placed on SSD storage.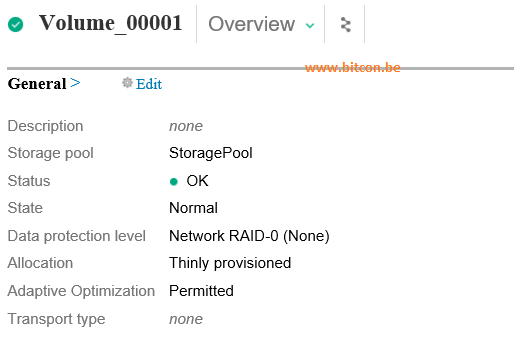 This is the end of how activating Adaptive Optimization on StoreVirtual 3200 systems.
Be social and share!