With the release of the new StoreVirtual 3200 with its new OneView-like StoreVirtual Management Console SVMC means as well that the procedure to update the system changed compared to the previous CMC node upgrades. In the past all nodes were upgraded automatically one by one after having synchronized all data, in the new dual-controller system things slightly change.
When logging on to the new SVMC GUI you will find some 'donuts' showing that major and/or minor updates are available for this system.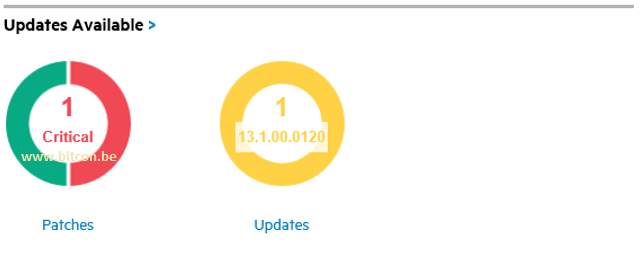 When clicking on these donuts you are instantly redirected to the Software Updates pages, which can be found as well directly in the Mega Menu…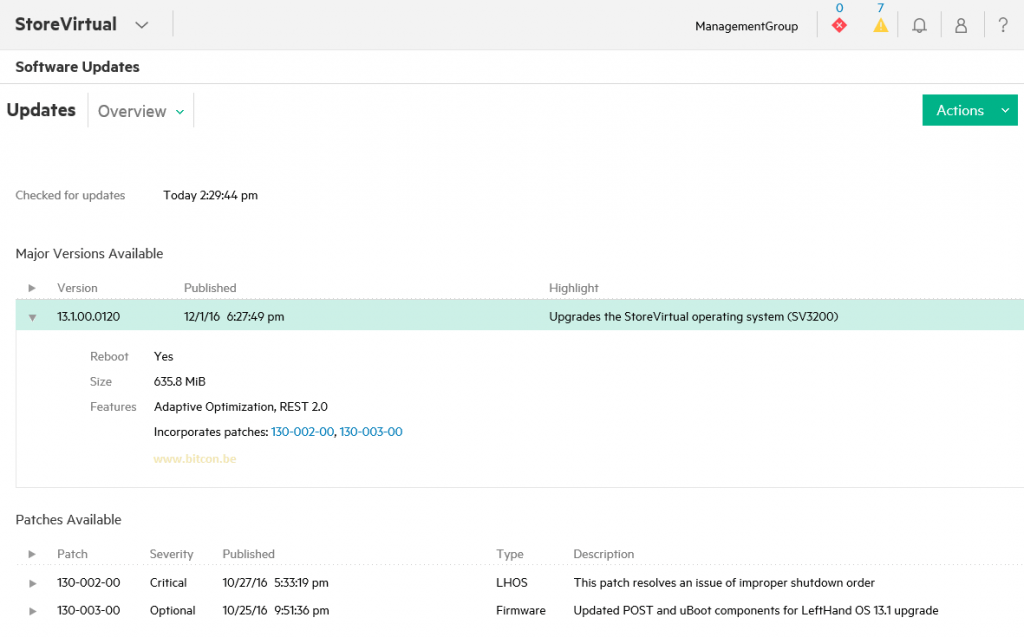 This page gives an overview of the major updates and/or patches available. It is possible to install the patches separately, or choose for the major version which shows that the 2 available patches in my example are incorporated.
Thru the Actions button you have the option to install the selected update(s).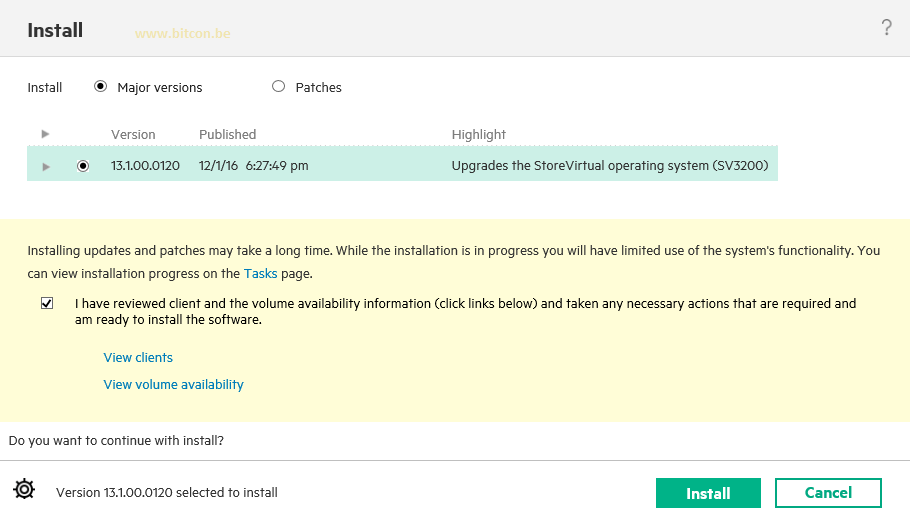 An interesting option which was available as well in the 'old update procedure' with CMC is the 'view volume availability' option that gives a list of volumes that could have downtime during the update. Obvious that this list must be empty but in the past using Network RAID 0 on multiple nodes could cause downtime… Since we have 2 controllers now in this solution should mean we don't have downtime on volumes (since both controllers have access to all disks) but it is always good to check… Never say never!

Then we hit the Install button. A new pop-up is displayed asking that you are sure you want to move on with the update.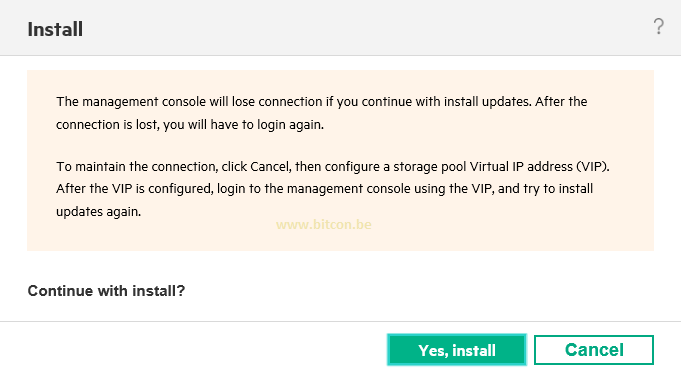 In the Tasks page you can follow the progress of the installation of all selected updates and patches.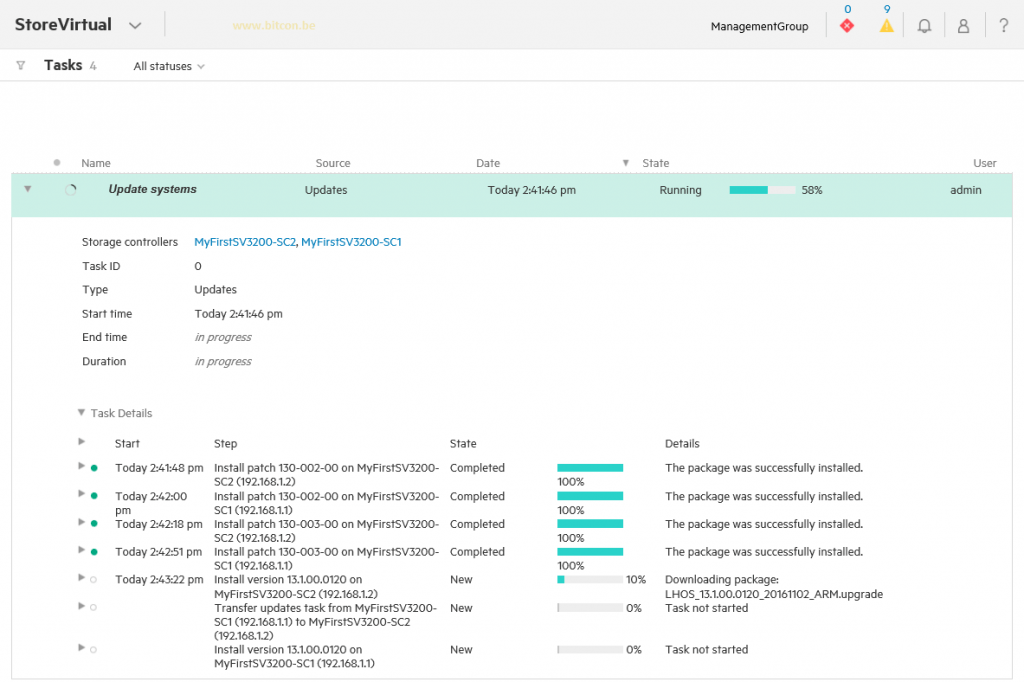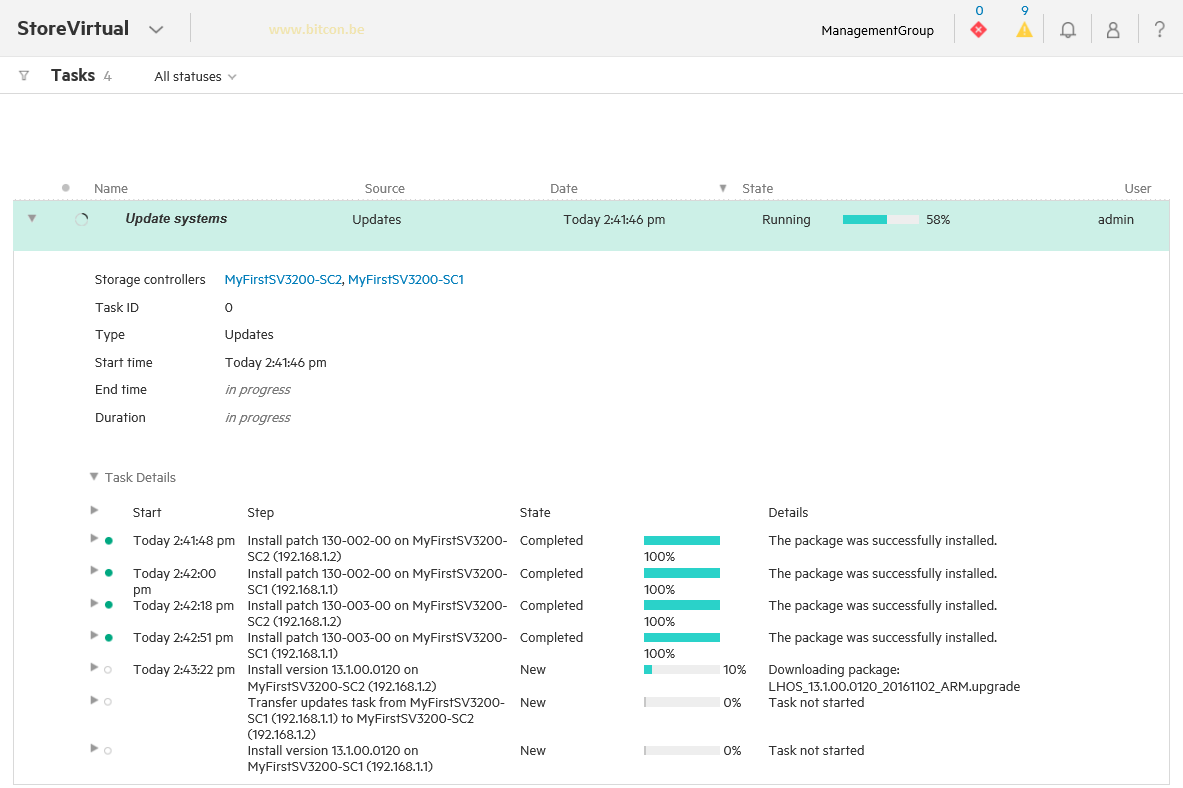 When controllers reboot you will lose your connection with the console, a refresh of the page is needed.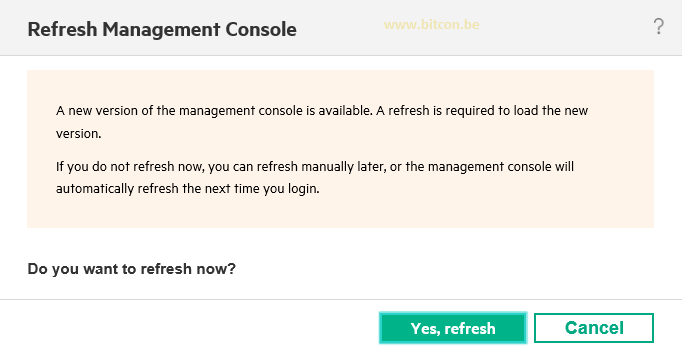 When both controllers are updated and restarted, all becomes 'green' in my console stating that all updates are successfully installed.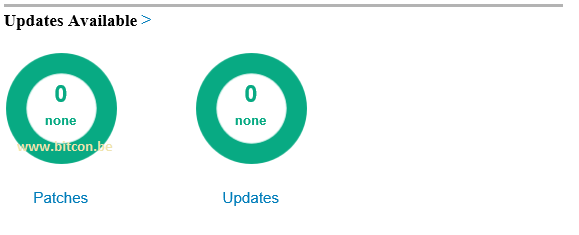 You have successfully upgraded your StoreVirtual 3200!
Be social and share!