HP released a newest version of its server update tool HP SUM aka Smart Update Manager.
This is the release summary of this new version 6.2.0:
– Improved program stability
– Improved error reporting for VMware component deployment
– Discovery of hard drives behind HP Smart Array B110i SATA RAID controllers
– Japanese and Chinese language is now available when running HP SUM interactively in offline mode
– Download from hp.com has been added as a location type to Add Baseline
-> This allows the download of the contents of any Service Pack for ProLiants that are in the support window
– Improved Baseline and Node user interface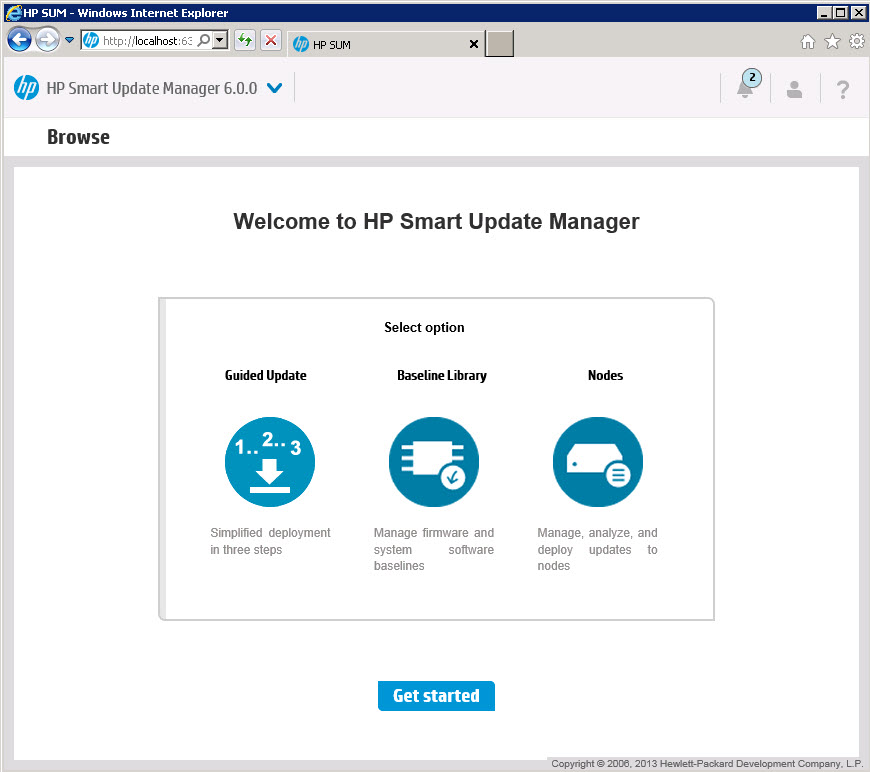 Delivery options:
– HP Smart Update Manager ISO (Coming Soon) –  The HP SUM ISO contains HP SUM and a bootable ISO environment. Firmware and Software components can be added to create a customized baseline.
– HP Smart Update Manager RPM – The HP SUM RPM is a native package for Linux and is also available on the Linux Software Delivery Repository.
– HP Smart Update Manager zip –  The HP SUM zip contains the files for running HP SUM on supported Windows and Linux operating systems. The zip file can be found here – HP SUM 6.2.0 zip.
The Enterprise Information Library should be updated soon as well with the latest release notes and user guides.
These downloads do not include software or firmware!
Software and/or firmware can be obtained from the HP Service Pack for ProLiant, Integrity Firmware Bundles website www.hp.com/go/SPP , or download the latest components from hp.com using HP SUM baseline functionality.
I assume in the next version of SPP 2014.02 this new version of SUM 6.2 will be included as well…