Together with the new StoreVirtual 3200 platform, HPE announced at the same time an upgrade of its popular MSA platform.
Besides the existing MSA 1040 and MSA 2040 there is now an hybrid MSA 2042 as well.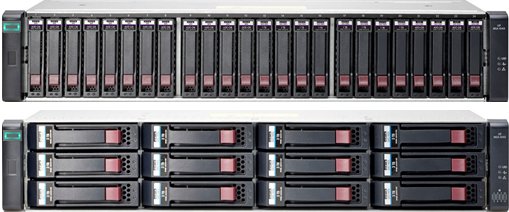 The main difference with the existing models is the standard (dual) SSD drives (LFF or SFF) in the system, including all licenses as well. A fully featured MSA without any limitations. This means that the performance of the MSA 2042 will be by default higher, compared to the MSA 2040 where the SSD's and the performance tiering license were options. The licenses only saves you already 7K.
All other specifications are similar to the MSA 2040 like dual Converged Controllers for iSCSI and FC, 12GB SAS, LFF and/or SFF drives, SSD read cache, and support up to 7 drive enclosures for a maximum up to 199 drives.
My good friend Calvin Zito has a Chalktalk about the MSA 2042, watch it here.
Be social and share!