Probably you know (if not check my LinkedIn profile) that I am a do-it-all dude when it comes to HPE servers and storage. I must admit I could make a job out of my hobby so I am not complaining… However my wife doesn't see it like this… Why? Well read on…
When I am doing some presales, installation, updates, consultancy or other training stuff I like to test and/or demo it… Off course I cannot use my customer's environment for that. So I started 8 years ago with a personal small lab. I started with a second-hand DL380 G1 found on eBay which was OK for a few VM's… Then I found this really interesting (and cheap) second-hand C7000 enclosure with 1Gb Virtual Connect modules. Cool, since I teach these classes as well I took that one and replaced my 1 DL380 with 2 BL460's. Damn that makes a lot of noise… And eats electricity!
So I kept searching and replaced those power-consuming G1's with much more efficient (and faster) G6 blades. Since those blades have 10Gb connectivity I looked for 10Gb Flex10 modules… And found them!
Off course meanwhile I was running more and more VM's so I needed a 3rd blade. Meanwhile there was Gen8 so I bought that one in HP Renew…
Damn: HPE released HPE Oneview and this one supports only Gen8 blades and higher. OK let's sell those G6 blades and buy 2 other Gen8's and put them under control of Oneview. Check!
Don't worry about power, this enclosure with 3 blades, a 2910 Procurve switch and my full blown Synology SAN takes only 7700 Watt's. Not that much for this setup.
One of the last treasure I found was a company that stopped business and sold their 3PAR 7400. I was looking already quite some time for a 3PAR but it was always too expenseive even with the best discounts that I could get from my HP contacts. Not now… So I went to Munich (that's where the company was based), drank a good German beer (sorry but Belgian beers are better!), picked up my 3PAR, bought from that same company 2 FlexFabric modules that were there doing nothing and went back home.
Which makes I have a 42U rack in my garage (yep still the old 'beige' Compaq rack) full with a converged infrastructure (but build it myself) with a FCoE connected 3PAR to my C7000 enclosure managed by Oneview… For those who recognize this gear, they will see as well a new StoreVirtual 3200 as well…
What's next? We'll see… First have to convince my wife a bit more that I really need all this… 😉
Side note: yes I have a green datacenter since I have solar panels on the roof of my garage…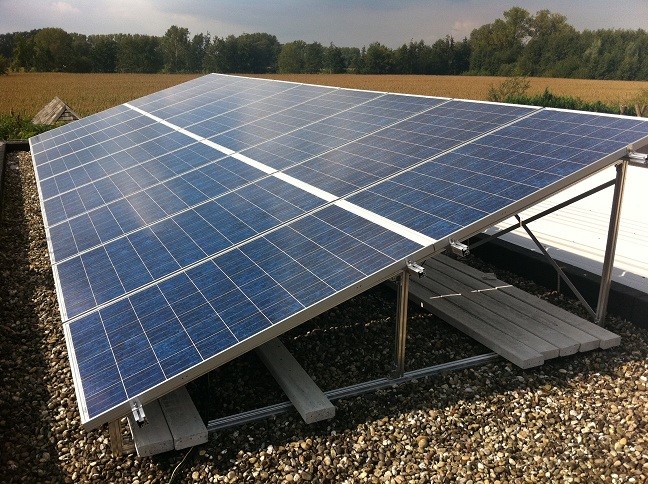 Be social and share!