From my customer Azlan/Tech Data and the HP Networking team I got this set of M330 Access Points to test. Let's check it out!
The unboxing is fairly simple, you get an AP device in stylish white, a mount-fix kit, external power supply and a Getting Started document.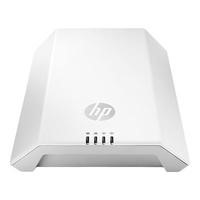 Installation is simple: connect an Ethernet cable to the AP with a PoE enabled port on your switch. If you don't have PoE, you will need the additional external power supply.
By default the M330 AP looks for an IP address from a DHCP server. If no DHCP server is available on the network the IP address will return to its default being 192.168.1.1.
Connect with your web browser to the DHCP (or default) address. You will be redirected to the welcome page. The first time you will get a EULA page that you need to accept once.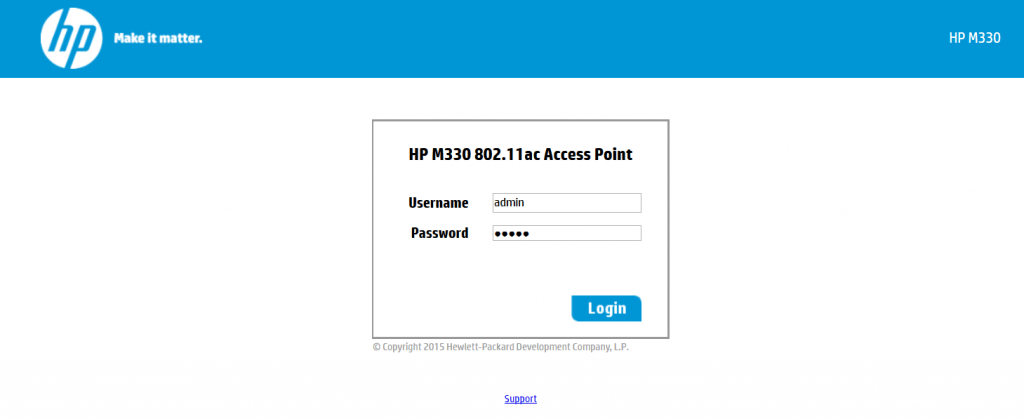 The default username and password is "admin". This can (must!) be changed afterwards. You are presented now with the 'System Summary' menu for this M330 AP access point.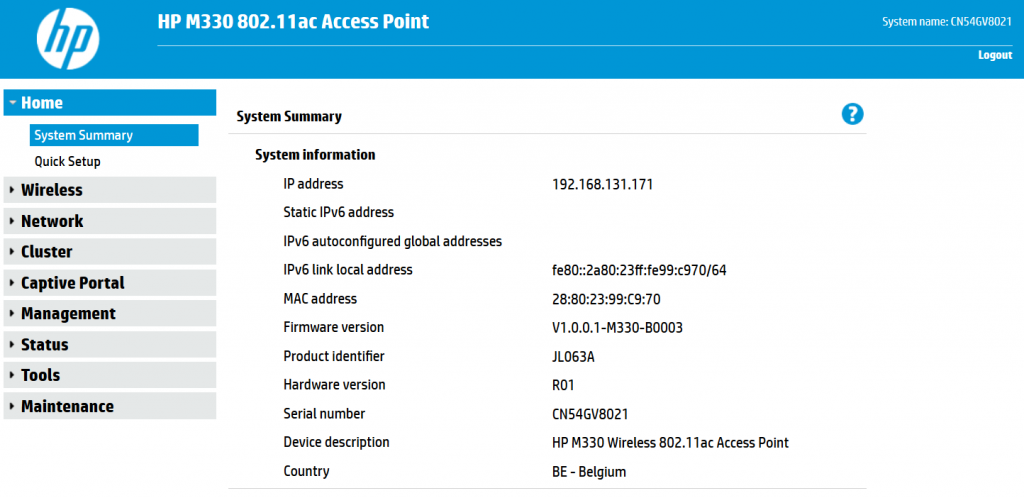 The easiest way to configure the AP is by choosing the "Quick Setup" procedure.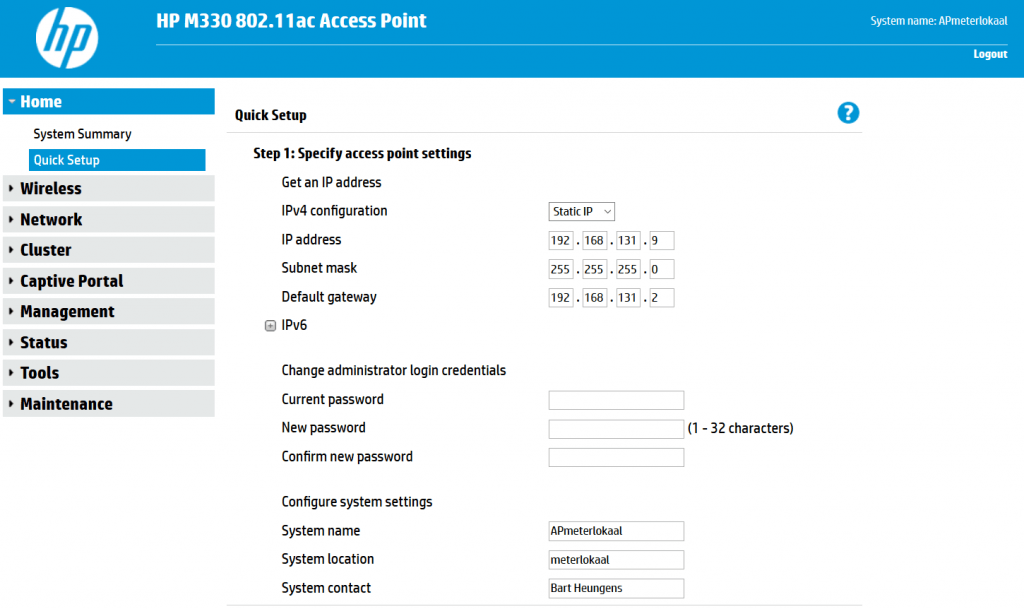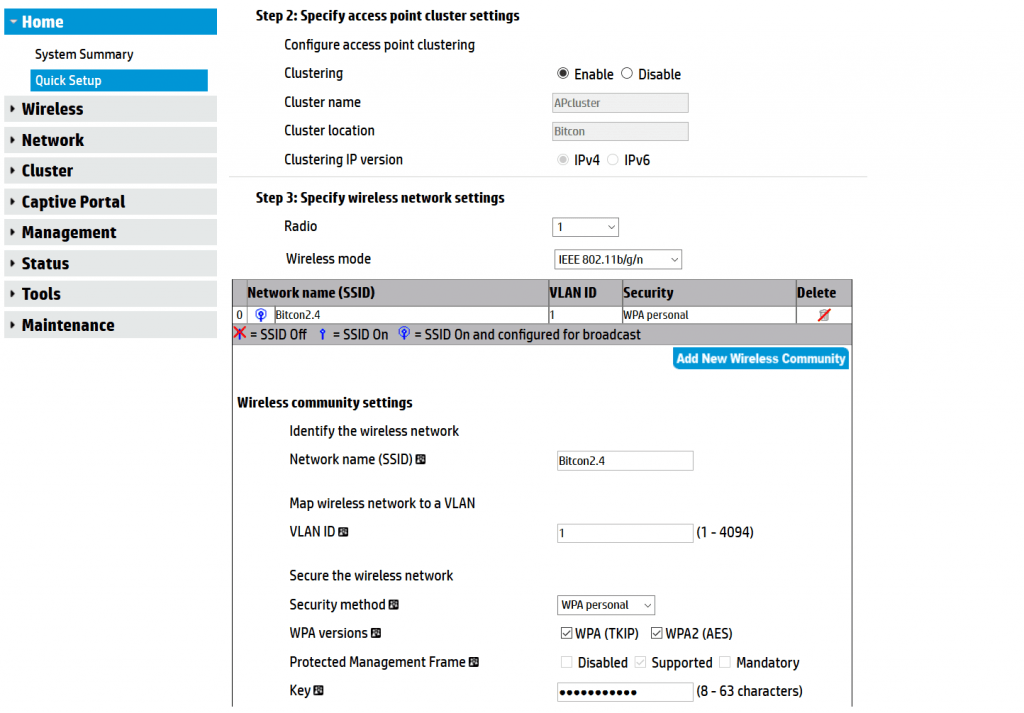 I set a fixed IP address instead of DHCP, enable clustering (see below) and configure the 2 available radio profiles 2.4 and 5GHz with the SSID of my choice and security parameters like encryption method and passphrases.
Click the Save button and that's it.
Reconnect to the new IP address and verify all information in the Summary page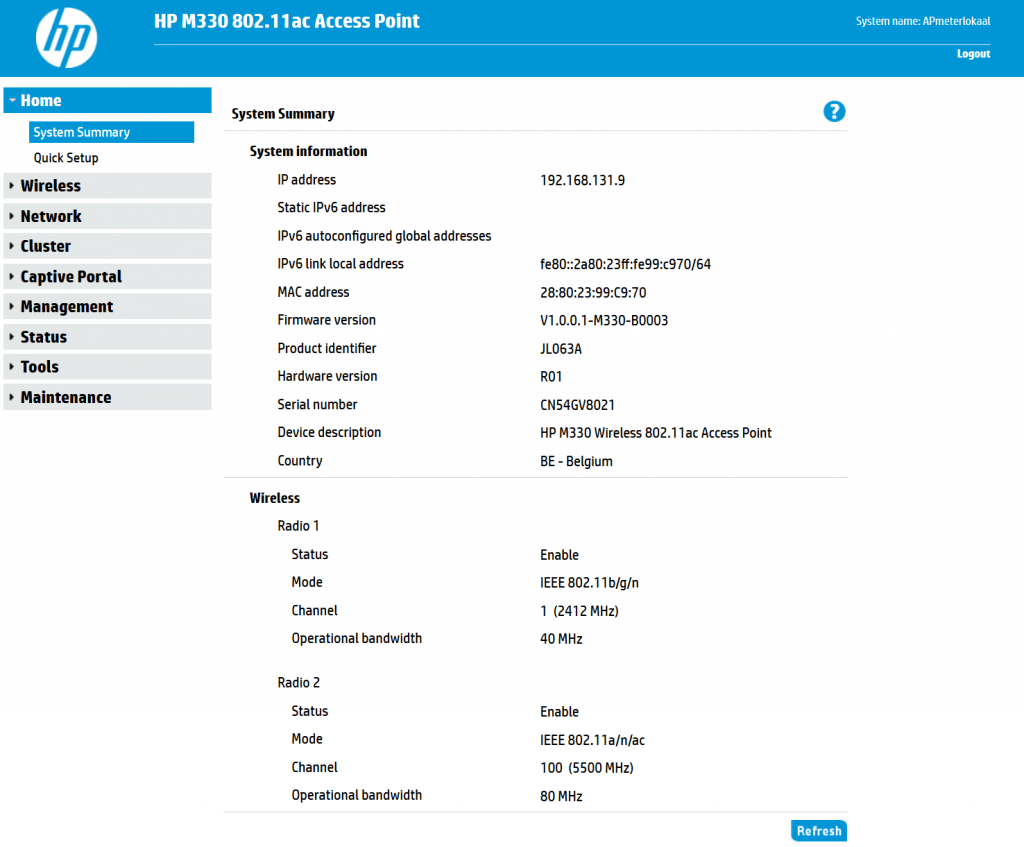 Now further configuration can be done like additional SSID's for guest networks.
Clustering
A really cool, and easy to activate, feature is the clustering of multiple AP's. Normally you should configure multiple AP's manually, select yourself the ideal channels, align SSID's and passphrases and so on. Not ideal…
With AP clustering, with just a few parameters you can cluster multiple AP's together forming 1 big wireless area network.
Configure the second AP with a fixed IP address like mentioned above by using "Quick Setup", and enter the same cluster settings like in the first AP. That's it!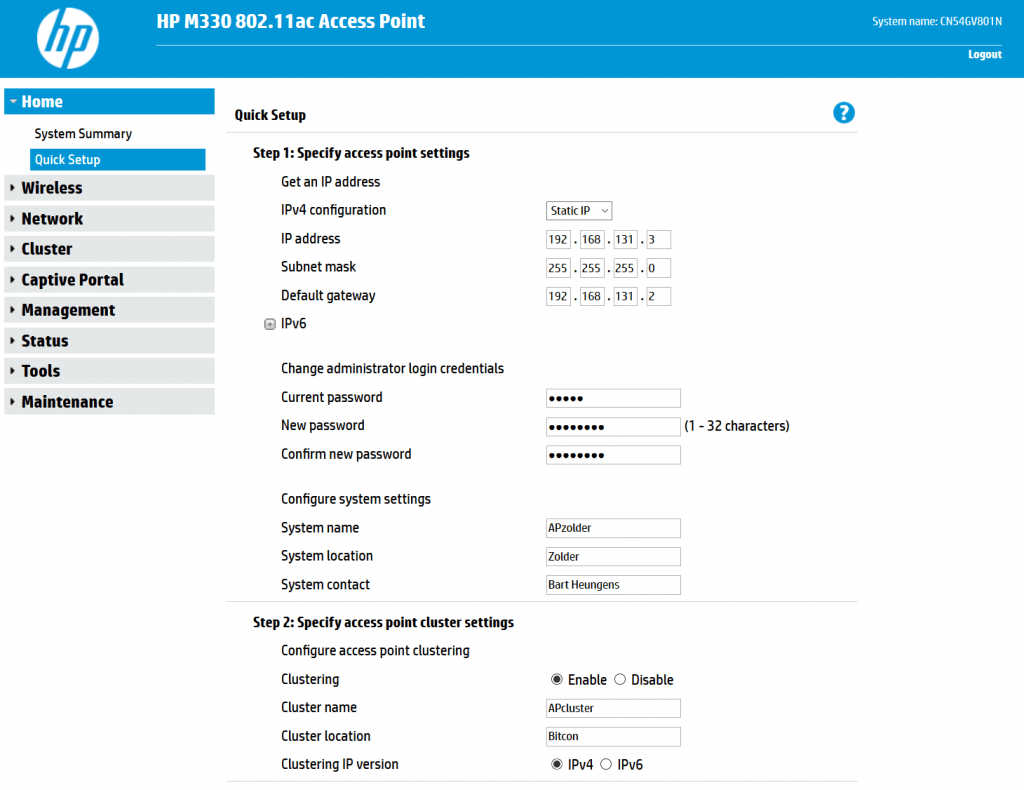 The second AP will receive automatically all wireless settings from the first AP.
You can validate the cluster functionality in the Cluster menu section: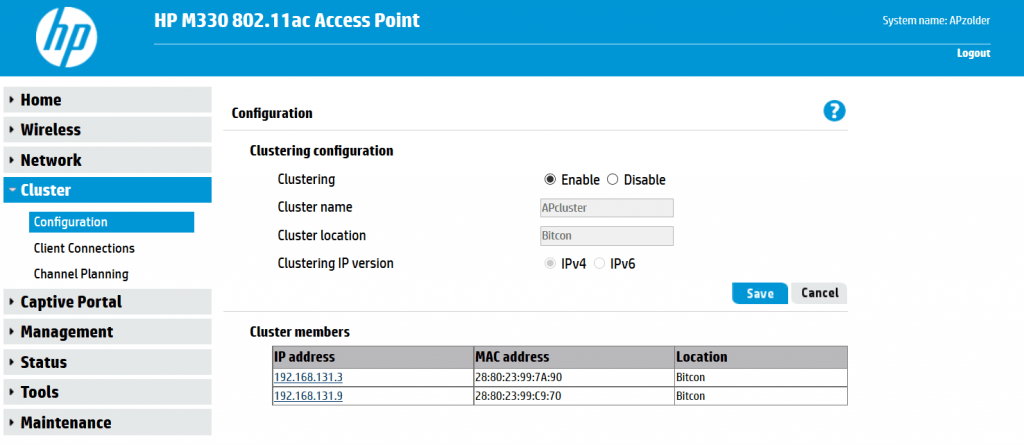 This procedure shows that setting up a multi-AP wireless network should not be complex at all. I am a fan…
Be social and share!