Probably you all heard already about the recent acquisitions of Simplivity and Nimble by HPE. Many articles are already written about this topic (here, here and here) so I am not gonna repeat the old news.
However, there is 1 big question that remains (and where HPE is not (yet) showing its long-term vision yet) is: what's next?
Is MSA dead? StoreVirtual maybe? Is Nimble replacing 3PAR? What about the software-defined storage stack in Simplivity versus StoreVirtual VSA?
One thing that HPE should avoid is creating a gigantic storage and HCI portfolio like Dell/EMC where you have plenty/too much choice for your needs (and unmanageable) or will they go for the Swiss army knife that can become unusable as well when not properly designed? My advice: keep it simple.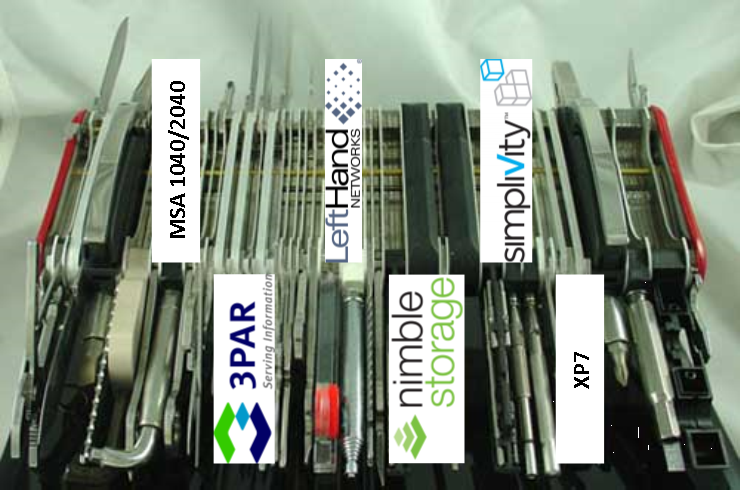 Look at the past
With the acquisition of LeftHand Networks in 2008, HPE shows that it knows how to integrate a newly acquired company successfully in its portfolio. Today the software defined storage platform StoreVirtual VSA is available in DIY server&storage solutions, is the core of the current HyperConverged platform HC250/380 and is also available inside the Composable Infrastructure with HPE Synergy.
Also the 3PAR portfolio got extended seriously since the acquisition in 2010. Initially it was a high-end platform becoming a leader in the midrange, high-end and all-flash market…
Besides the portfolio HPE did a good job as well in integrating these 2 platforms with their converged management tool OneView, which fits in the software defined Composable Infrastructure vision thanks to the use of open API's to an extended partner ecosystem.
Simplivity
Both Simplivity as Nimble has unique features that HPE should use to add to strengthen further their portfolio.
The secret sauce of the Simplivity solution is the OmniStack Accelerator Card that provides inline hardware deduplication and compression on the I/O stack.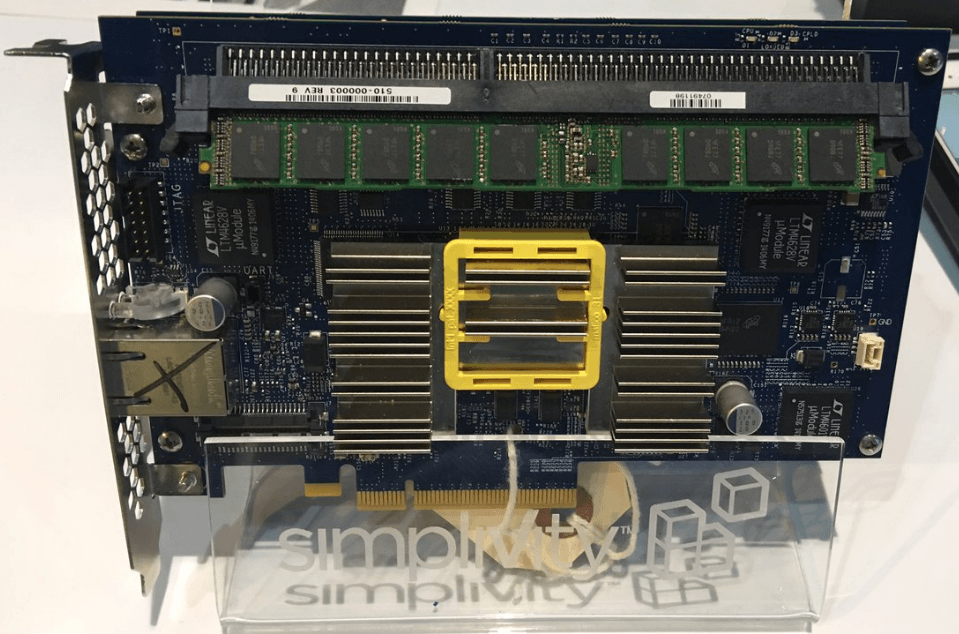 The current StoreVirtual VSA portfolio has an extended list of data services, even with data federation to the 3PAR platform, but so far there is still no dedupe and compression. IMHO this card will be an added value in the current HC380 platform. First announcement by Antonio Neri on CRN was the launch of OmniStack on the DL380 hardware as a first step.
On long term, I see further integration as well with 3PAR and Synergy.
Harder decision will be the choice for the software defined storage strategy. Both Simplivity as the StoreVirtual VSA have their strengths. The VSA announced recently data mobility with 3PAR with Peer Copy, and is also a core component in the Synergy stack.
Simplivity scales up to 32 nodes (VSA only 16) and has hardware acceleration. But is no true SAN since it can be used by the HC solution storing VM data only. StoreVirtual VSA is a true block based SAN iSCSI solution delivering more infrastructure flexibility..
I hope both will merge together combining their strengths.
On software side, I see the newly announced HC380 Operating Environment 2.0 merging with the Simplivity UI… Both have their strengths so I don't see any of them disappearing. It's just software, right?
Nimble
The Nimble acquisition will be another challenge for the HPE Storage team to tackle. HPE has already an extended portfolio with HPE MSA (entry price point), HPE StoreVirtual (software defined storage), HPE 3PAR (midrange enterprise) and XP7 (high-end enterprise). 3PAR is all-flash optimized, MSA and StoreVirtual partially.
The biggest advantage with this acquisition however for me is not the hardware side, but the software stack called InfoSight and the recently announced Nimble Cloud Volumes.
InfoSight is the predictive analytics platform from Nimble that provides the ability to monitor customer deployed infrastructure from the cloud, apply machine learning and predictive analytics to radically simplify operations and deliver a transformed support experience.
One of the key values of Nimble is the high customer satisfaction numbers. This is partially thanks to InfoSight that gives a complete view across the infrastructure from hardware up to the application level. So Nimble can act very fast wherever a problem is seen in the solution stack.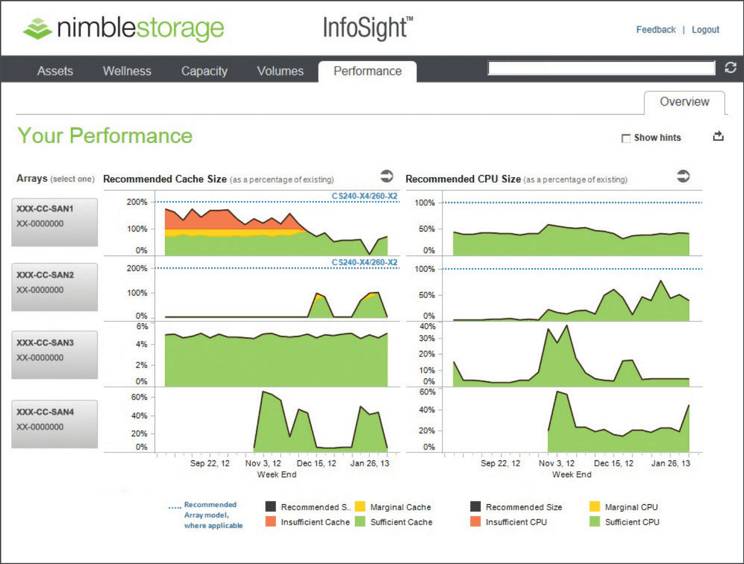 Nimble Cloud Volumes (NCV) allows customers to have block storage to be presented to the cloud.  At launch this block storage will be usable in AWS and Azure, allowing mobility between the cloud plus richer data services. A NCV lives on a Nimble array managed by Nimble in their datacenter and is managed via a web interface. Know that NCV is currently still in beta.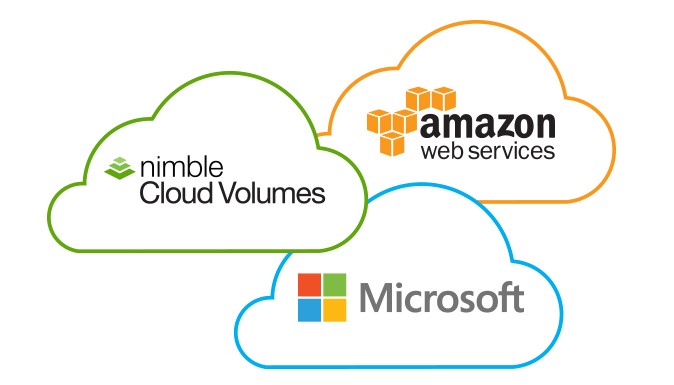 HPE recently announced their StoreOnce VSA supported in Azure for data protection to a third tier in the cloud, however so far there was no primary storage connector to the cloud. NCV will be a nice add-on to fill the cloud gap in the HPE storage portfolio.
Conclusion
I am a big fan of both acquisitions since they add unique features to the current HPE portfolio which weren't there yet.
I see 2 challenges:
– Hardware integration within the current portfolio, where I see a huge overlap from Nimble with the MSA offering, Simplivity is quite clear moving everything to DL380 and removing the 3rd party hardware.
I expect that the current data mobility across StoreVirtual and StoreServ (3PAR) will be extended to the other physical and virtual storage platforms by means of the recently announced Composable Data Fabric.
– Software integration where I see HPE OneView as the underlying infrastructure management tool for configuration management of the hardware layer, and InfoSight on top of that for predictive analytics and integration with the hypervisor and application layer.
These tools will act on the hardware layer where the HPE Simplivity OmniStack HyperConverged Operating Environment 2.0 (or whatever name it will become) will act on top of that infrastructure facing the customers/users of the underlying platform(s).
We'll see if this picture is correct in a few years… 2017 will be a challenging year for HPE…
Be social and share!