When I visit HPE Discover in Europe and the US, my primary places-to-be are IT infrastructure related, like server, storage and other hyper-converged stuff… Since this is my job for more than 20 years already.
Last Discover in Madrid however, I was impressed by the Edge story of HPE, and the variety of hardware and software solutions it has developed already in the past years.
What is the Edge?
For me, the Edge are all the things happening outside the datacenter. OK, cool. But it seems to be more than I expected. And HPE says that this is growing even faster than anything else in IT… There is a fundamental shift in compute infrastructure underway.

IoT is not only anymore the Internet of Things but is becoming more and more the intersection of IT (information technologies) and OT (operations technologies).
The Things are evolving operations systems producing massive amounts of new data
The Edge is a place outside the traditional datacenter or cloud, near the 'Things'…
Shift towards the Edge
There are multiple reasons why there is a shift towards computing at the edge:
Latency in data transfer reduces "time-to-insight" from the data, which slows "time-to-action" for business and responses from the data.
Using available but limited NW bandwidth then prevents other business critical uses of said NW bandwidth.
Sending data incurs IT costs, processing data at the Edge reduces NW related costs.
Transferring data by definition exposes data to security threats.
Corruption: data transmission, especially large amounts across large distances, can incur drops and delays associated with correction / recovery.
Region and country compliance issues can complicate data transfer across borders and
long distances.
Complexity and cost of storage and other assets must be duplicated to accommodate the data if sent to a datacenter/cloud.
HPE Edge solutions
Several announcements were made at HPE Discover in Madrid, check out my HPE Discover article dedicated for more details.
One of the most visible, touchable and applicable demo's were the several use cases where Edgeline servers were used, like 5G testing, windmills and car manufacturing.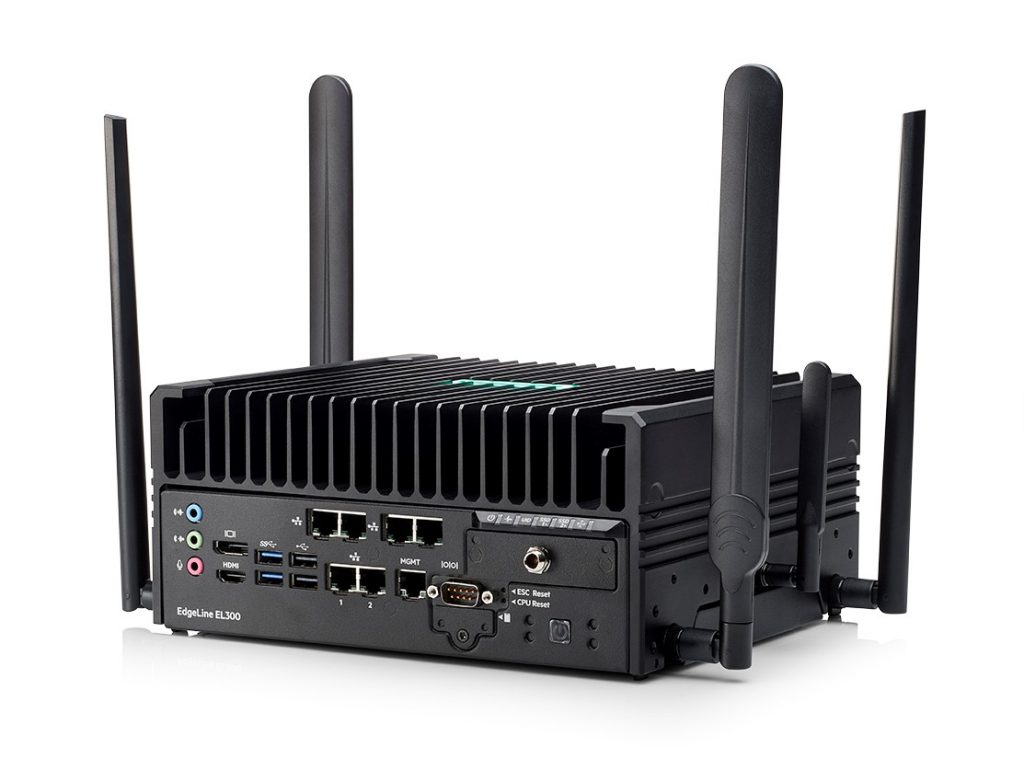 Being a server guy, I am impressed of this masterpiece that the Edgeline EL300 actually is.
Extreme conditions (-30C to +70C, IP50 enclosure, passive cooling), various Intel processors options, lots of connectivity and other communication ports and even WiFi, BT and LTE connectivity as backup connection makes this an all-round use-everywhere server.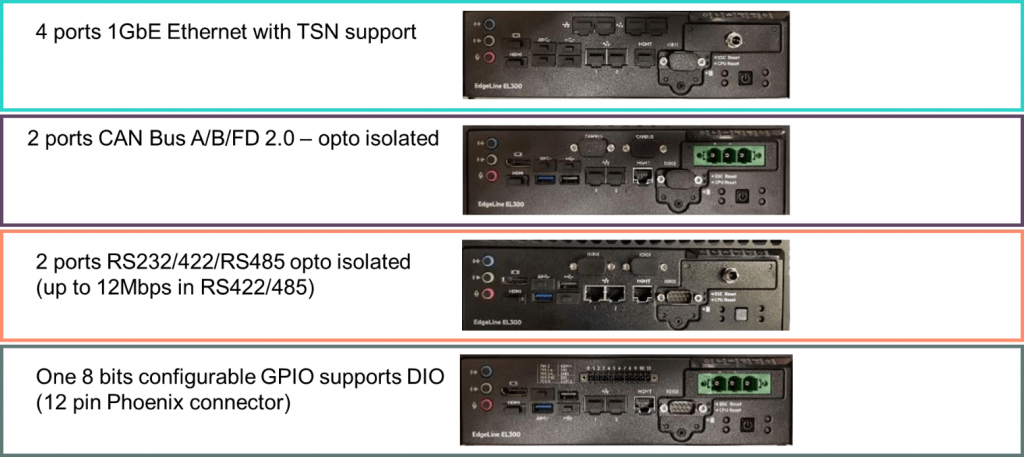 The daughter cards show the various possibilities to close the OT and IT gap, as mentioned above… The use case below shows what a car manufacturer can do by using the CAN BUS daughter card connecting any modern vehicle equipped with a CAN BUS technology with the Edgeline platform directly…
Practical use case: Tesla
An interesting Panel Session was the one Dr Tom Bradicich (VP & GM Converged, Edge & IoT systems) with people from the car and race industry, and how Edgeline solutions help them already.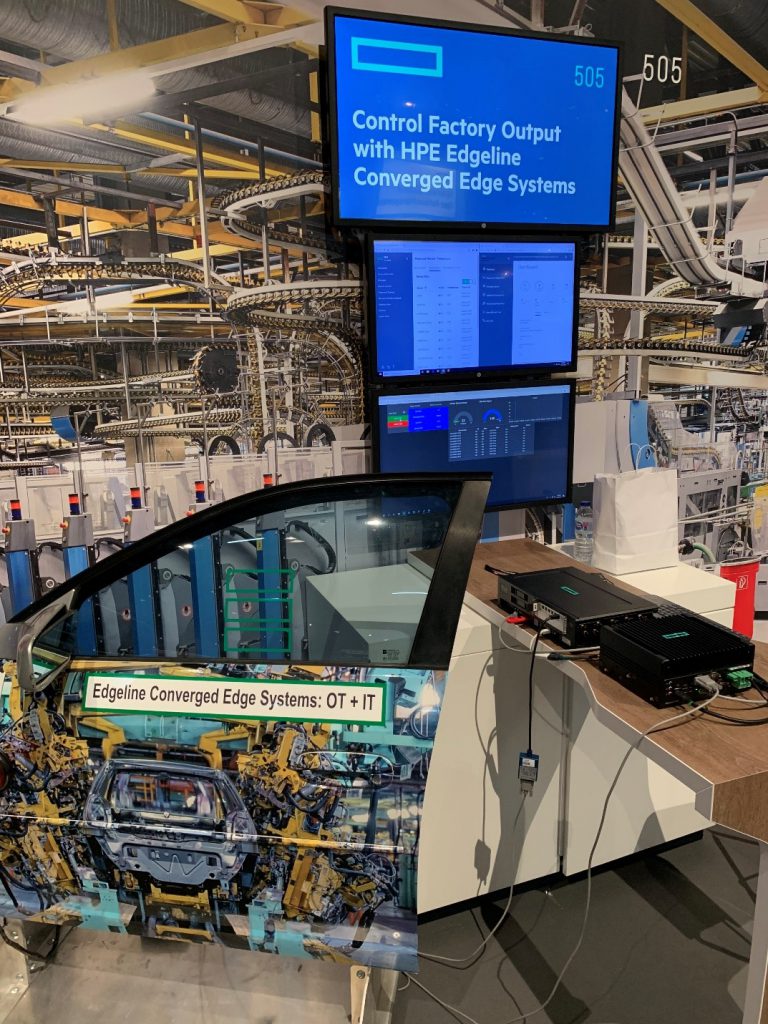 On the show-floor was a demo of how an Edgeline server was connected through a CAN BUS connection with a (part of a) car. HPE showcased how it can help with quality testing of car manufacturers like there is for instance moving the rear-view mirror, or moving the glass of the door panel up and down, locking and unlocking the door etc… By using camera's and sensors around the door can be monitored if the quality is OK or not, for instance too many (or not enough) vibrations and so on.
All these kind of things I had never seen before as an application running on the infrastructure inside a traditional datacenter, with the Edge and the HPE Edge solutions it shows how the gap between the Edge and the actual datacenter gets smaller, and how the datacenter grows outside its current boundaries…
Great job! And cool technology! A promising time ahead of us…
Be social and share!