Big news at HPE Discover in Las Vegas: HPE announces their next generation server platform based on the new Intel Skylake processors, and will call these servers Gen10. Quite obvious with the current Gen9 series. Not all details were announced in Vegas however since we had to wait for the Intel announcements. Well it happened! Find here all details about Intel's new processor family and HPE's Gen10 servers.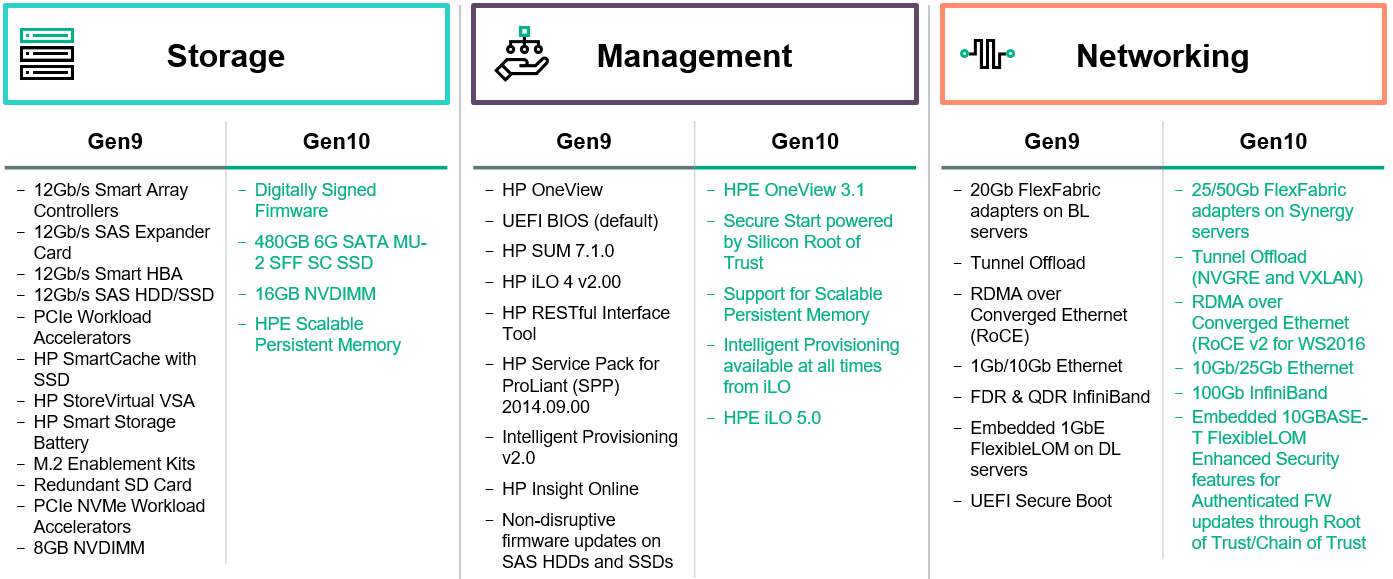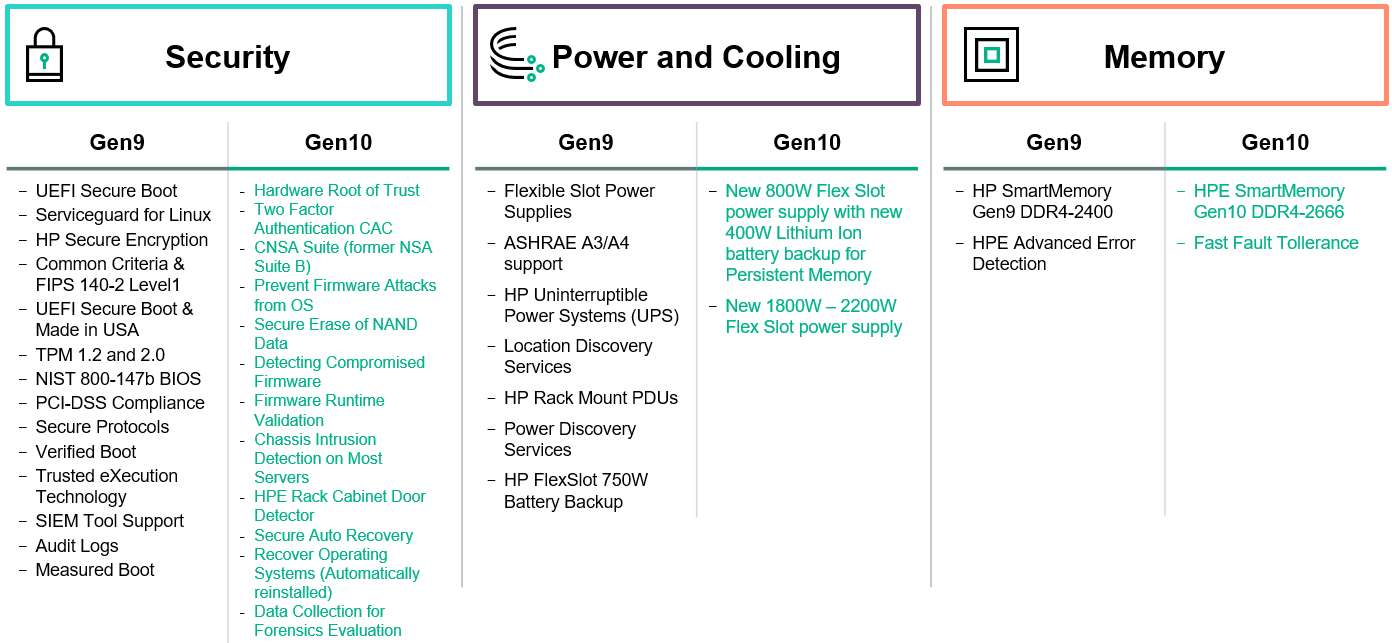 New levels of Compute
Intel released early July their next generation Xeon processors. Up to v4 we used to have 2600, 4600 and 8800 processors inside the 10, 100, 300 and 500 series of Proliant servers. Intel changed their branding for the v5 (Skylake) series completely and talks now about the "Intel® Xeon® Processor Scalable Family".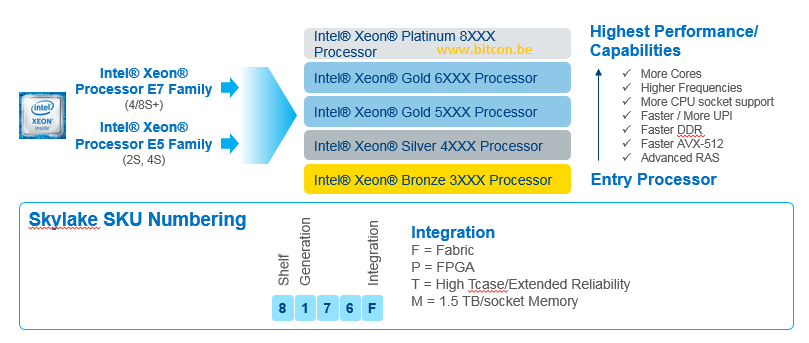 It consists of four shelf brands: Bronze (3100), Silver (4100), Gold (5100 and 6100), and Platinum (8100).
You will see 'integration' letters in the naming indicating additional support like fabric, FPGA or max memory. Each processor will support 768GB per socket, with 7 skus supporting 1.5TB at launch. Other new features are:
Up to 28 cores with 1.5TB memory per socket
50%+ more performance and 2x I/O than E5-2600v4
50% more bandwidth in a 6 channel 2DPC design with 2666MT/s DDR4 Memory
To give an idea about the physical differences of the processor, left is Gen9, right is Gen10…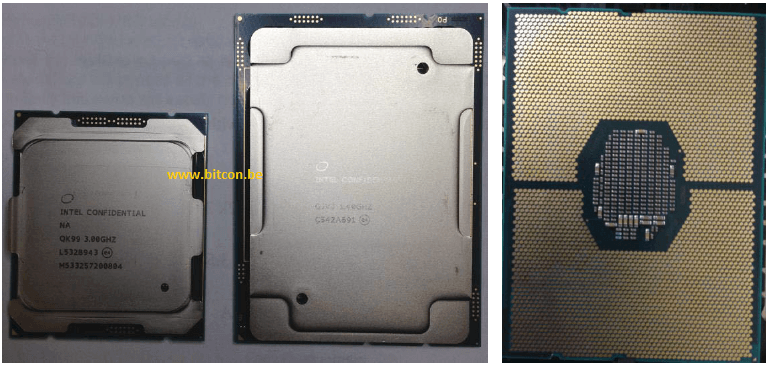 New levels of Storage
Most of the servers will have more capacity inside the Gen10 servers compared to the previous generation. 1 example: DL380 Gen10 will now support up to 30 SFF drives or 19 LFF drives giving you more than 190TB of storage inside a single 2U server. Further is it now possible to connect more NVMe drives per system, up to 20 PCIe SSDs direct connect per system for the faster storage performance. Need more performance? The capacity of NVDIMMs is doubled to 16GB with also more NVDIMMs supported per system. Maximum capacity will be around 1TB in a 2-socket system. Impressive.
New levels of management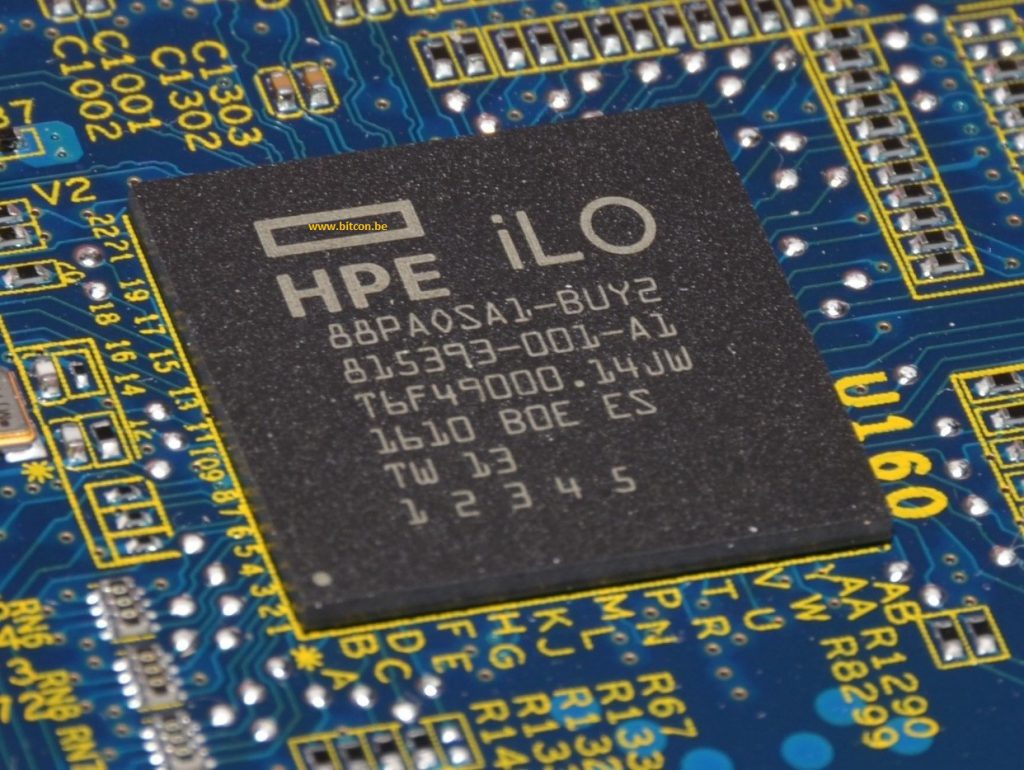 Also, the onboard systems management chip ILO got an important upgrade. Besides the typical performance upgrade (double CPU and memory power we see a lot of new features:
Agentless management: retiring OS-based agents
RESTful everything: Redfish standards compliancy
Firmware update technology: update everything through the ILO network for complete out-of-band management
Better security: see next section for more details
New ILO Service Port: some models will have a dedicated USB port for ILO so you can connect your laptop directly to the server for diagnostics and troubleshooting
Intelligent Systems Tuning brings more new features inside the Gen10 platform based on Intel Skylake and ILO5 functions to obtain more performance from the system:
Jitter smoothing: Smooths fluctuations in processor frequency as customers increase performance
Core boosting: Unique ability to dynamically modulate frequency and performance. It reduces application core charges through greater performance with fewer processor cores
Workload matching: Custom profiles on ProLiant Server systems match the more common customer workloads, automatically matching internal resources to those typical needs
Finally there is also an update on OneView being version 3.1. I will post another article dedicated on this new update.   New levels of Security One of the biggest announcements was the fact that Gen10 is the most secure server in the world.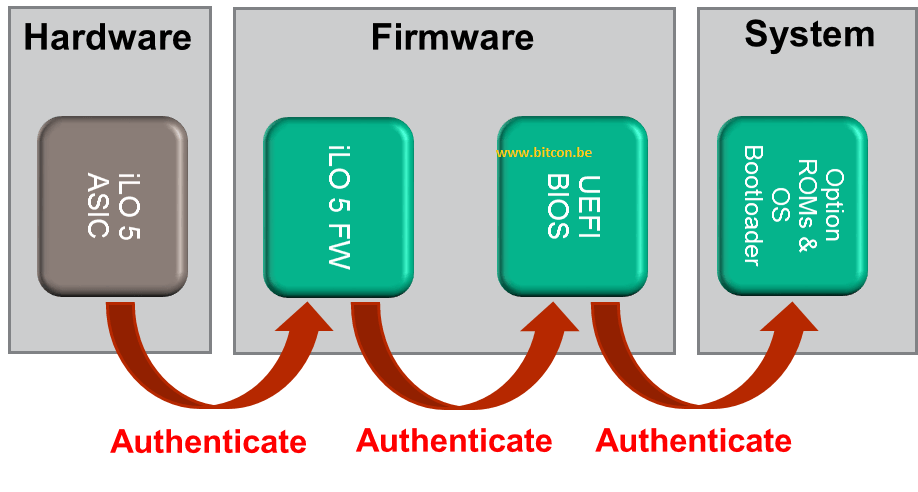 The ILO chip and the BIOS of the motherboard team up for this new feature called Silicon Root of Trust. HPE-designed logic in iLO chip validates the iLO firmware based on an immutable hardware fingerprint. When the ILO firmware is safe it will validate the System ROM. The digital signature must match or the ROM is not executed. First the iLO firmware is trusted, now the ROM is trusted which gives this Chain of Trust. Finally, the ROM then validates Option ROMs and the OS Bootloader via UEFI Secure Boot. Option ROMs and OS Bootloader are NOT executed if they fail authentication. Of course, what will happen if something is detected? Well recovery is quite simple since ROM and ILO have built-in redundancy
.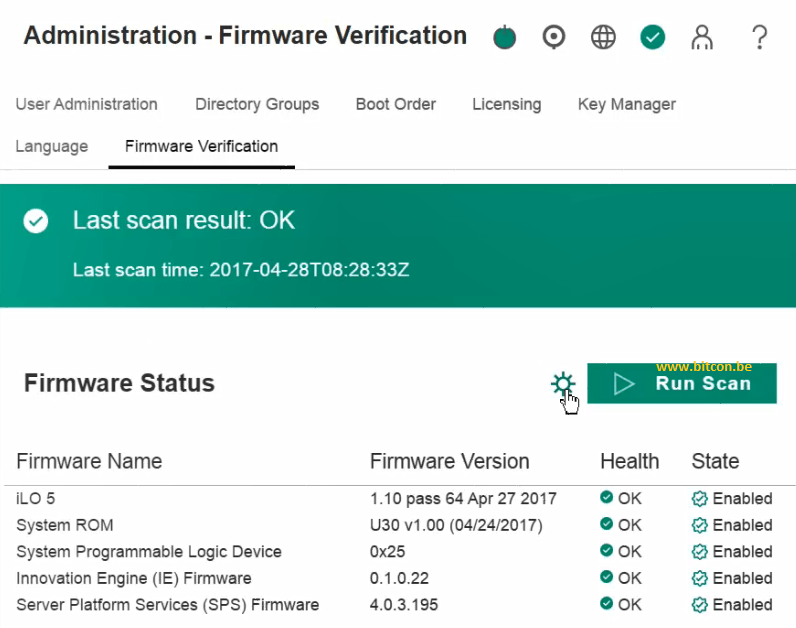 Background runtime scans are scheduled and can be configured to log only or log and repair automatically (with a safe firmware image). It can be triggered manually as well in case of suspicious behavior. Want to add that HPE also secured their supply chain of all these components. Quite easy since they build these components themselves, but this is the only way you can guarantee full hardware root of trust…
Product details and availability HPE plans availability of the systems in waves depending on the demand and 'popularity' of the systems. At launch there will be Gen10 models for the DL360, DL380 and DL560 Proliant servers, BL460 in the Blade environment and Synergy compute modules SY480 and SY660. Other models are planned in the upcoming weeks, after the summer time frame, thinking of ML and DL 10, 100 and 300 series, Apollo, HyperConverged and so on. To be continued…
DL380 Gen10
The most sold server in the world remains the most versatile workload workhorse in a 2U form.


DL360 Gen10


DL560 Gen10


Read more about the announcements on the HPE website, for instance this blog post including video walkthroughs by my good friend Calvin Zito.
Be social and share!