One of the major announcements at HPE Discover in Las Vegas was the newest version of its converged/composable management platform OneView 3.0.
So what's really new?
OneView Federation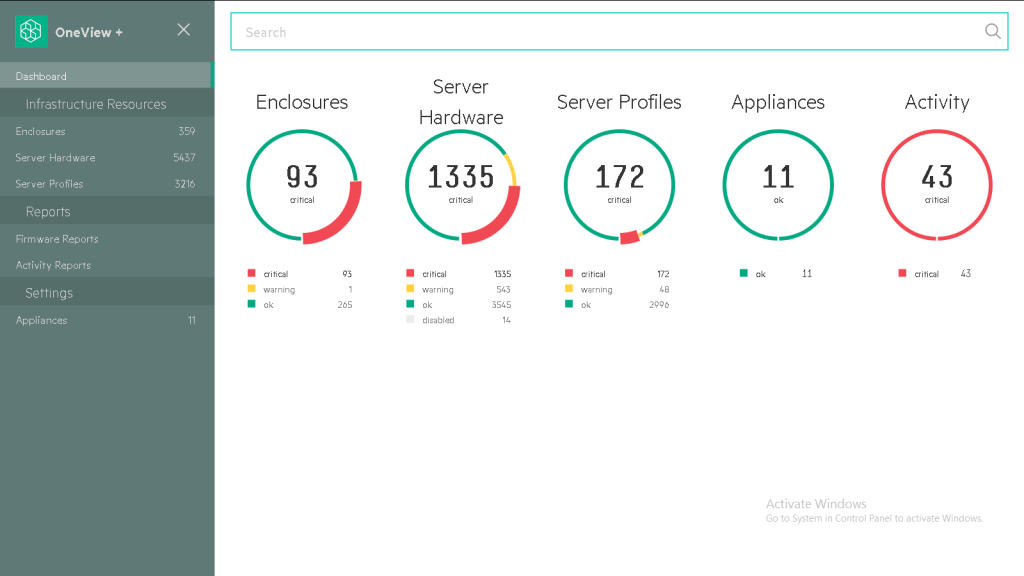 With the new OneView Global Dashboard you can manage up to 10 OneView appliances and delivers a unified management of OneView virtual appliances and Synergy Composer instances. 1000's of servers in one view… 😉
Online Virtual Connect migration
So far, customers with existing blade enclosures with Virtual Connect modules who wanted to migrate to OneView needed to plan downtime to migrate the Virtual Connect configuration into OneView. With version 3.0 there is an integrated migration assistant that guides you thru every step of the process without mandatory downtime.
Integrated Remote Support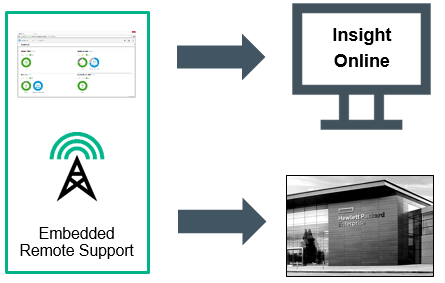 Phone Home support today for servers is based on a separate installation of Insight Remote Support on a Windows based server. Now this functionality will be integrated inside OneView 3.0.
All features remain, such as automated case resolution, faster resolution with Active Health System log collection and agentless operations.
Configuration will be easy, ILO will be connected directly with the OneView instance…
CloudSystem 10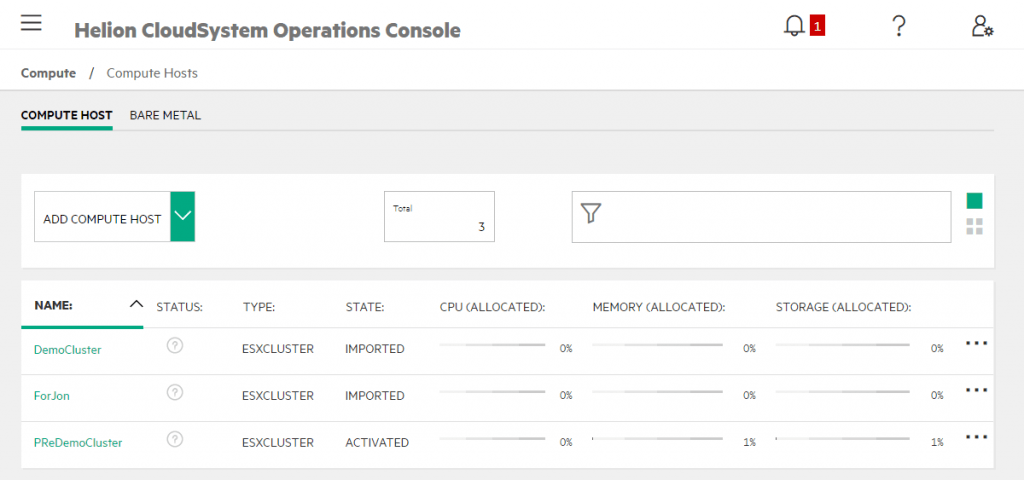 Together with the announcement of CloudSystem 10 there is now the possibility to provision individual physical hosts or complete virtualization clusters directly from CloudSystem 10 using OneView as resource provider.
Extended hardware support
Always embarrassing to say with the HyperConverged systems who use OneView InstantOn software that there is actually no OneView support. Well that's finished now.
OneView 3.0 will support c-Class, Synergy, DL, Apollo and HC380 systems… Further is there extended ToR switch support for Cisco 5K and 6K switches.
Also long awaited is the support for the Virtual Connect 16Gb FC modules… Finally!
There is also local RAID configuration support for DL servers, initially it was BL only.
Scheduled backup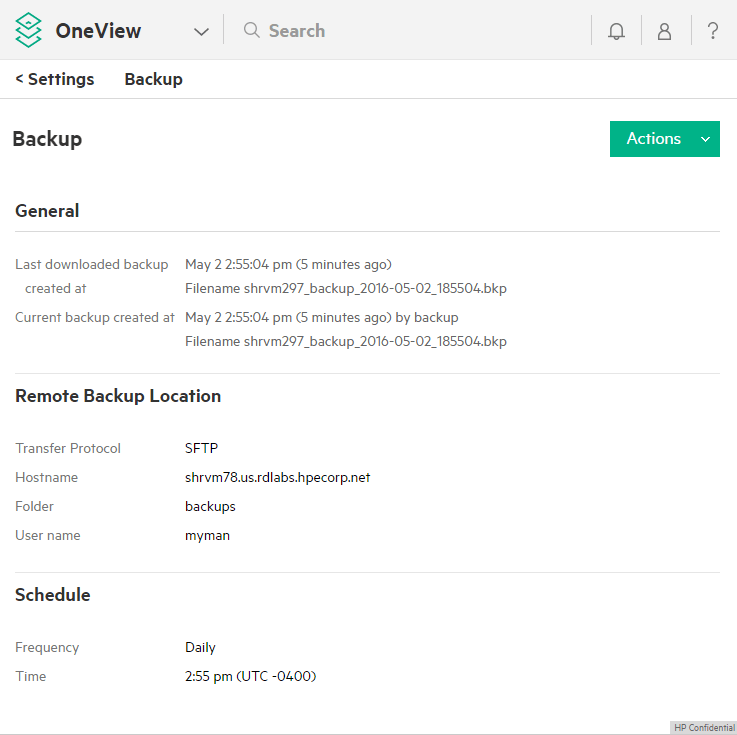 For me an important feature is the possibility to schedule backups from the OneView configuration. So far it was a manual action which could be forgotten too often, now you can schedule a backup and offload the backup file to a safer place thru SCP or SFTP.
Other enhancements
Appliance Repository Expansion: with the ever growing SPP bundles (Service Pack for Proliant) and the limited space for these, it is now possible to expand the vDisk for additional repository space. It is also possible now to create custom baselines to keep sizes under control.
Scope feature: A Scope is user-defined set of resources that can be used to restrict the range of an action or operation. You can create scopes now like, Production, Windows servers, Finance and so on… Compare it with collections in HP SIM… Finally!
Server Profile Templates: thanks to server profile templates it is much easier now to make configuration changes across multiple server profiles with 1 click of a button… No need to do this individually on all server profiles separately anymore.
The software is available for download on the HPE Software Depot.
Be social and share!