Last year I discovered the Demartek reports.
Demartek is a computer industry analyst organization with its own ISO 17025 accredited computer test lab. The majority of the work they do involves running hardware or software solutions in their test lab for the purpose of validation testing, performance testing, power efficiency or other types of testing.
Below I highlight 2 reports that I often use as well in my training and consultancy activities…
HP 20GbE versus Cisco 40GbE
The first report I read was about 20GbE network adapters used in HP Proliant technology being faster than the 40GbE adapters used by Cisco in their UCS systems.
In the 30-page document they explain which hardware is tested, how the testing is done and which results are evaluated.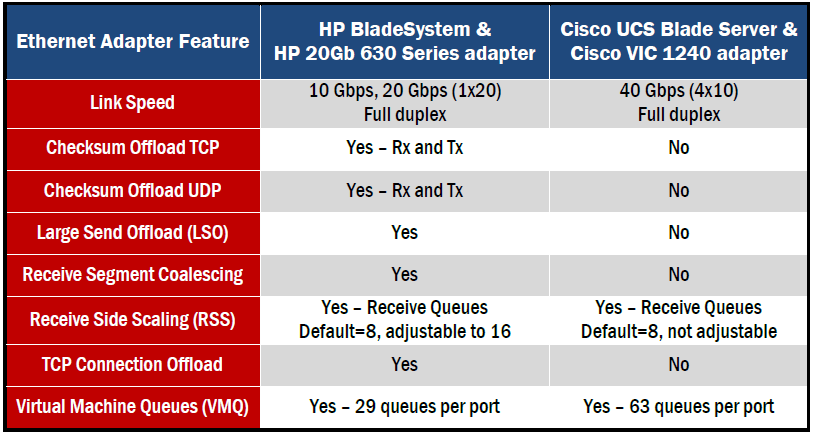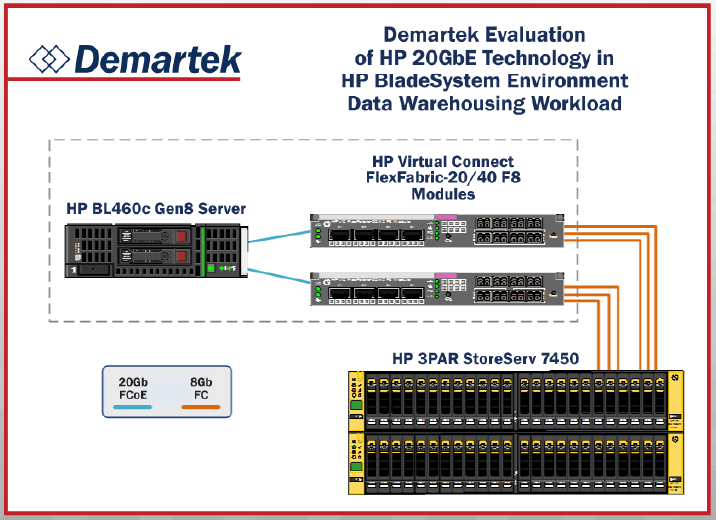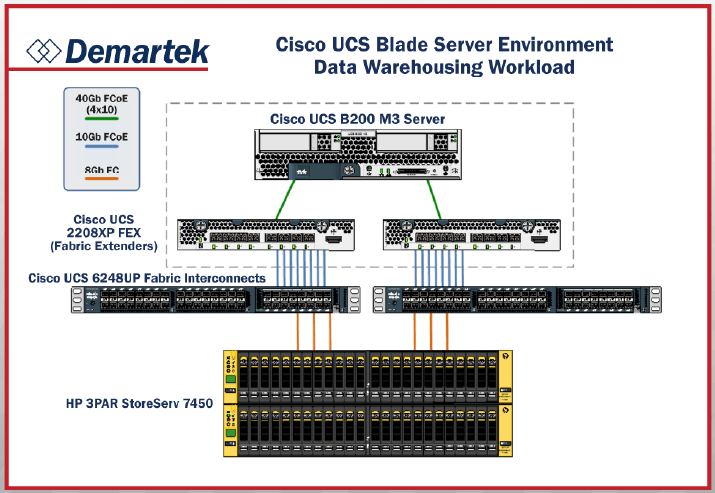 I am not going to describe here all the results but it is remarkable that for a specific workload (a database query) runs faster on 20GbE, and that the load on the CPU with the 40GbE Cisco adapter is much higher as well, for a lower performance? They do similar tests with (huge) file copies…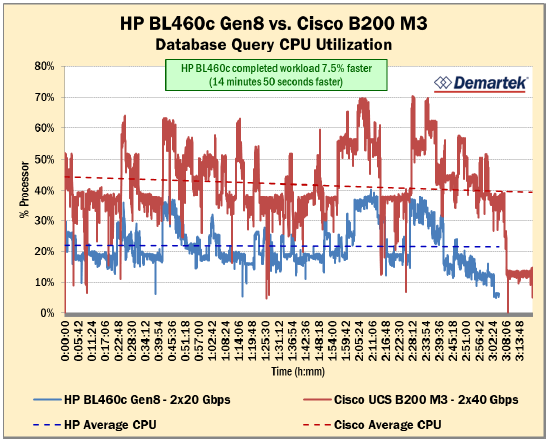 Much more tests are in the document to show proof that hardware is (and remains) important, despite those people/companies who say that hardware is commodity and everything is done these days in software… Don't think so…
Find the report here, you get a great (rather technical) insight in network adapters and their intelligence. And how it is used (or not used in case of the 40GbE Cisco adapter).
http://www.demartek.com/Reports_Free/Demartek_HP_20GbE_Adapter_Evaluation_2015-01.pdf
HP Proliant Gen9
And now they released another document where they make a comparison between G7, Gen8 and the latest Gen9 Proliant blades.
I often mention that those companies which still have G1/2/3/4/5 Proliant servers should think to migrate to latest Generation technology. Not only because of support and performance (my mobile phone has more memory and performance compared to a G1 server these days) but also environmentally. These older G1/2/3/4/5 servers are most of the time consuming that much electricity (+500W is rather standard) while I can run the same (or even more) workload on a Gen9 server that will use around 150W… If you have multiple of these electricity abusers, replace it with a Gen9 server and save a lot of money only on the electricity bill already.
Now this new Demartek report shows another reason why it is better to move to newer generations of servers. Performance…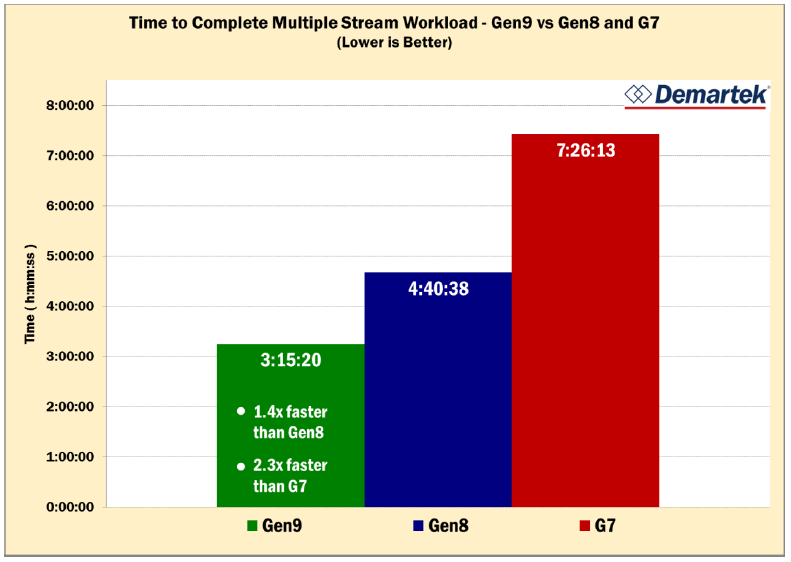 Again they run multiple types of workloads against these different servers. Finally we can see how much faster the Intel v3 CPU's really are compared to the CPU's in G7 and Gen8 servers.
The second consideration why it would be interesting to change is the acquisition cost and the TCO (total cost of ownership).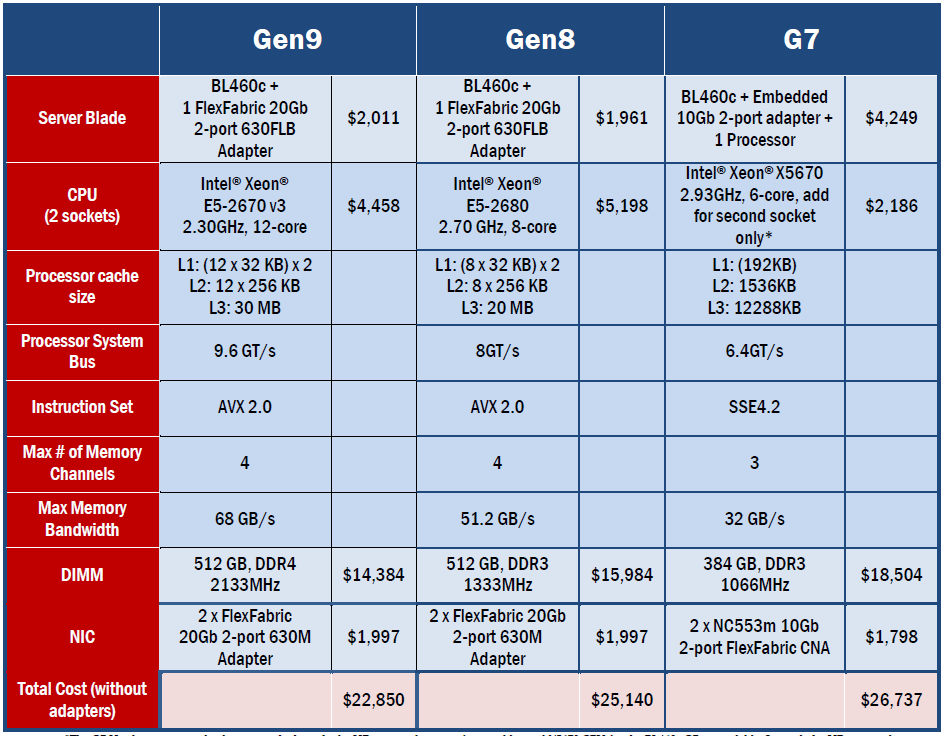 Also here you see the advantage of the total cost of the latest Gen9 servers.
This full report can be downloaded here:
http://www.demartek.com/Reports_Free/Demartek_HP_BladeSystem_Gen9_vs_Gen8_and_G7_Comparison_2015-09.pdf
When checking their website, you will see that they create a lot of cool reports (not only the marketing blablabla but the real technical stuff founded by the test result numbers) on various vendors so not only HP…
http://www.demartek.com/Demartek_news.html
Good job Demartek! Keep on going making those reports…
Be social and share!